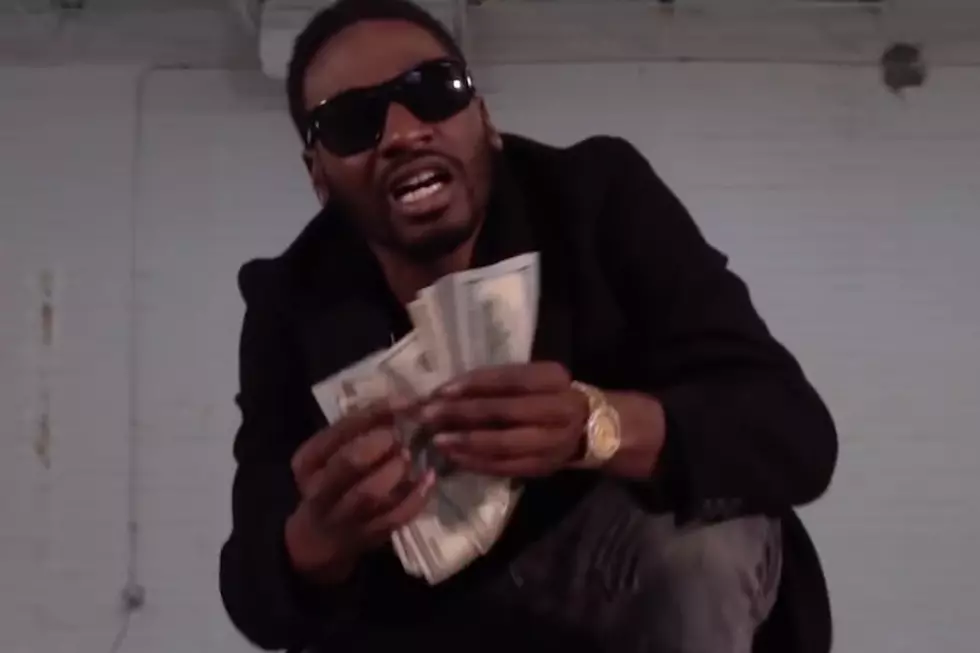 Bankroll Fresh Remembered by Producers Zaytoven and Metro Boomin
YouTube
The hip-hop community is still grieving over the loss of up-and-coming rapper Bankroll Fresh. The 28-year-old was shot and killed inside a recording studio in Atlanta on Friday (March 4). Two of Fresh's collaborative producers Zaytoven and Metro Boomin shared their thoughts on the vibrant life of their dear friend.
In an interview with Complex, Zaytoven said he received the terrible news from fellow ATL rapper Cap 1.
"It brought tears to my eyes, man. That broke my heart," he said. "He was like a younger brother to me."
Zaytoven who has worked with Fresh since 2006, admired the rapper's authenticity, style and personality whenever they collaborated in the studio. While Fresh's death was tragic, the producer wants fans to remember the rapper's enormous talent.
"Remember Bankroll Fresh, because that's a senseless death," he states. "It's no reason you should go out and die over something that's probably over nothing, and you had such a great talent and such a bright future. I definitely want him to be remembered in that sense."
Zaytoven has collaborated with Fresh on several tracks together, including "Poppin' S---" (from his self-titled mixtape), "Bout It," "Ten" and the 2006 song, "Yessir." The 36-year-old hitmaker promises to keep Fresh's musical legacy alive.
"I have to. I want to make it grand, I want to put it on a big stage," he said. "So I'm going to take the time and make sure that everything is fine-tuned so when I do release it that the world get it and can consume it how they need to, man, and to help his legacy live on."
Meanwhile, fellow producer Metro Boomin went on his Instagram account to write a heartfelt eulogy to his late friend Bankroll Fresh. It reads in part:
They took my brother Fresh and I'm hurt right now. very hurt. Hurt is the only thing that's been on my mind and heart since I was in magic last night. hurt was on my mind and heart when I woke up this morning. u always wanted to see n----s do good and be good. u used to tell us that once you good then we good and that you would do things the right way and not like the rest of these n----s.

I miss recording songs at the house all night and u would just stay and sleep on the couch because you wanted to win as bad as I wanted to win. I hate how we did less and less as we both were getting more and more success. we were both so busy and never could even be in town at the same time anymore. But through that you were still genuinely happy for me as much as I was for you.

I didn't even wanna do all this Instagram typing shit but Love your family and friends and never take them for granted. Call them and stop texting and tweeting all the f---ing time. I'm only 22 and still growing and learning life. F--- all that sad shit tho man I love u bra and will always appreciate your love support from day1. #LONGLIVEFRESH"
Those are some very poignant words to live by.
You can read Metro Boomin's missive in its entirety below.
We want to send our sincerest condolences to Bankroll Fresh's family and friends.
It bears repeating - we must stop the violence and increase the peace.
Artists We Lost in 2016