10 Most Annoying Things About R&B — Rihanna, D'Angelo + More
Anyone with a pulse and at least one working ear knows that R&B music feeds the soul. It's the soundtrack for breaking up, making up, being betrayed and regaining strength. It's the ultimate soundscape for crying in your shower, unwinding after a night out at the club and setting the mood with your lady or dude. R&B is quite possibly the most versatile genre of music. However, a few recurring themes tend to dirty the rep of this much-loved art form.
Here at The BoomBox, we thoroughly enjoy R&B music. We also enjoy pointing out some of the idiosyncrasies of the things we love -- like the Annoying Things About Hip-Hop, for example. So here's a little list of things about R&B that tend to irk us from time to time. They're clearly bothersome but not enough to boycott the genre that spawned the term "baby-making music." So get your shower ready -- or get your clubbin' shirt on -- and check out our list of grievances.
10. 'Epic' Album Titles
Dave J Hogan, Getty Images
R&B artists always have this terrible habit of crafting gigantic "I'm in the building" album titles. Most of the time they forget they're just making music, not rewriting the Constitution. Take Kelly Rowland's 'Here I Am' LP, released in 2011. Yes, Kelly, here you are. OK, now what? How about Ne-Yo's 'Apprenticeship of Mr. Smith (The Birth of Ne-Yo),' a collection of tracks created before he signed with Def Jam. Obviously, the crooner was trying to compare his emergence to the Birth of Jesus. Meanwhile, the songs on the project are about dancing at a party and getting over a breakup. Most of the time the actual album rarely lives up to the "epicness" of its title.
9. Changing the Genre Then Going AWOL
Kevin Winter, Getty Images | Frank Micelotta, Getty Images
We're looking at you, Lauryn Hill and D'Angelo. Ms. Hill has been popping up more and more on stages and now D'Angelo has started to perform again, but let's not forget their past. More than a decade passed by and these game-changers gave us nothing musically. Loyal supporters get fed up fast. You can't create soulful works of art and then drop off the face of the Earth without reason. Yet these two aren't the only ones to ditch the R&B game. Think about the entire neo-soul movement -- Martin Luther and Amel Larrieux ring a bell? Where are half of those artists?
8. Songs About Happiness
Frazer Harrison, Getty Images
Mary J. Blige has to be the biggest offender of crafting tracks about the joys in life but often times not practicing what she preaches. On her 'My Life' album, Mary made a whole song about wanting to 'Be Happy.' That was a great time; you know, back when Mary was miserable and stuff. Then she found her smile and all of a sudden it's a non-stop celebration. Certain R&B artists aren't meant to craft such celebratory anthems, and Mary is one of them. On 'My Life II: The Journey Continues, Act 1' she thankfully returned to some struggle songs. Maybe she finally took the hint from her fan base.
7. Dropping Mixtapes Like Albums
Clinton Gilders, FilmMagic | Trey Kevin Winter, Getty Images | Michael Loccisano, Getty Images
It's bad enough that rappers do this to us, but now R&B singers do too. These are half-baked, phoned in projects to tide everyone over until their album drops on Nevuary 32nd. Triple C member and Rick Ross affiliate Masspike Miles had a forthcoming LP planned for forever now. Instead, we got the 'Say Hello to Forever' mixtape. How about The-Dream's '1977' or Trey Songz' 'Anticipation 2'? Let's not even get into the fact that The Weeknd keeps dropping mixtapes and we have yet to see a debut LP. It's nice to have new music, but where is the new album? We can only hear some sing-songy freestyles over 'Otis' so many times, people.
6. Shirtless Singing Equals Better Singing
KMazur, WireImage
There is no scientific evidence which proves that exposing the skin covering your diaphragm somehow makes your voice sound better. We can blame Jodeci for this phenomenon, particularly member K-CI. Then again, nobody really wanted to see him shirtless anyway. The blame can also lie with Usher. Everybody wanted to see his abs even if it was through a TV screen. Still, that's not the point. Your pecs are not going to add an octave to your voice, R&B singers. At live performances, chances are, crooning culprits will rip off their T-shirt by song No. 2 -- Trey Songz is a prime example of this act. It's like unbuttoning your pants to eat more at dinner. No point in doing it, especially if the reveal displays a scrawny frame.
5. Overly Emotional Men
Wendy Redfern, Redferns
We all know hip-hop has been guilty of this one as of late -- 'sup, Kid Cudi? -- but seriously, the emotional level in R&B sometimes exceeds any and all emo allowances. Frank Ocean, you are a national treasure. But, goodness, man, your music can make you want to fling yourself against a brick wall sometimes. It's one thing to be sad -- yes, people are sad -- but wow, jumping into an ocean and drowning yourself in it on 'Swim Good'? Like we said, these songs are brilliant. However, the "whoa, he's really emotional" factor sometimes goes into overdrive.
4. "Blue Eyed Soul" Term
Kevin Winter, Getty Images | Joe Scarnici, Getty Images
OK, what does this even mean? Is this a polite way to say, "white people who sing R&B music"? If so, then just say it, because not all white people have blue eyes. It started with Jon B. -- he has brown eyes, by the way -- then eventually carried over to Robin Thicke, Justin Timberlake and any other R&B artist who requires SPF 200 to sit out in the sun. We get the reference -- Frank Sinatra aka "Ol' Blue Eyes" -- but really, this makes no sense whatsoever, and yet it's still hanging over the heads of certain R&B singers. No need to categorize by eye color.
3. Auto-Tune Use in Songs
Kevin Winter, Getty Images
The blame completely still rests on Auto-Tune's biggest sponsor, T-Pain. What was once a way to smooth out shaky vocals has now become a total crutch for some artists. We're not naming any names, because then we'd basically be admitting who is a terrible singer and who isn't. Since T-Pain sounds decent without Auto-Tune, we'll continue to blame him for this messy trend. After announcing he would stop using Auto-Tune about 15 different times, he created an iPhone app to make everyone else sound like their vocals were sprinkled with Auto-Tuned too. Do you hate us, Mr. Rappa-Turnt-Sanga?


2. Making Reckless Behavior Seem Sexy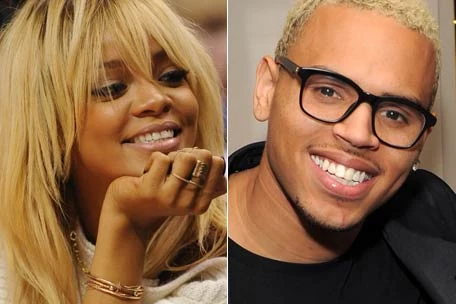 Andrew D. Bernstein, National Basketball | Larry Busacca ,Getty Images
We know by now that anything sounds good in an R&B song, even when it isn't. Some of the most ridiculous activities are sung about in R&B, yet the finished product sounds like it's the most sensible thing on the planet. Rihanna has progressively pioneered this "are you insane?" movement. From songs like 'Breakin' Dishes' to the video for her song 'We Found Love,' which features a Chris Brown look-a-like arguing with her in a car -- familiar and dangerous territory -- Rihanna's gone off the deep end, yet we all love it. That doesn't make it any less annoying though.
1. Sometimes Singing, Sometimes Rapping
Gary Gershoff, Getty Images
Pick a side and stay there. While many want to wrongfully blame Drake for the downfall of humanity, the one thing he is definitely responsible for recently is the indecisiveness of R&B singers. It's great that Chris Brown knows how to rap sometimes and even Trey Songz. But when guys like Ne-Yo jump in, rhyme and then throw out the "Ha! I'm just playing around!" phrase, even though the public knows he's dead serious, there are big problems. This results in the R&B set priding themselves on versatility when in reality they are just getting on our nerves. Stop rapping, stick to singing. It's for the greater good.
%VIRTUAL-MultiGallery-138993|144619|144943%