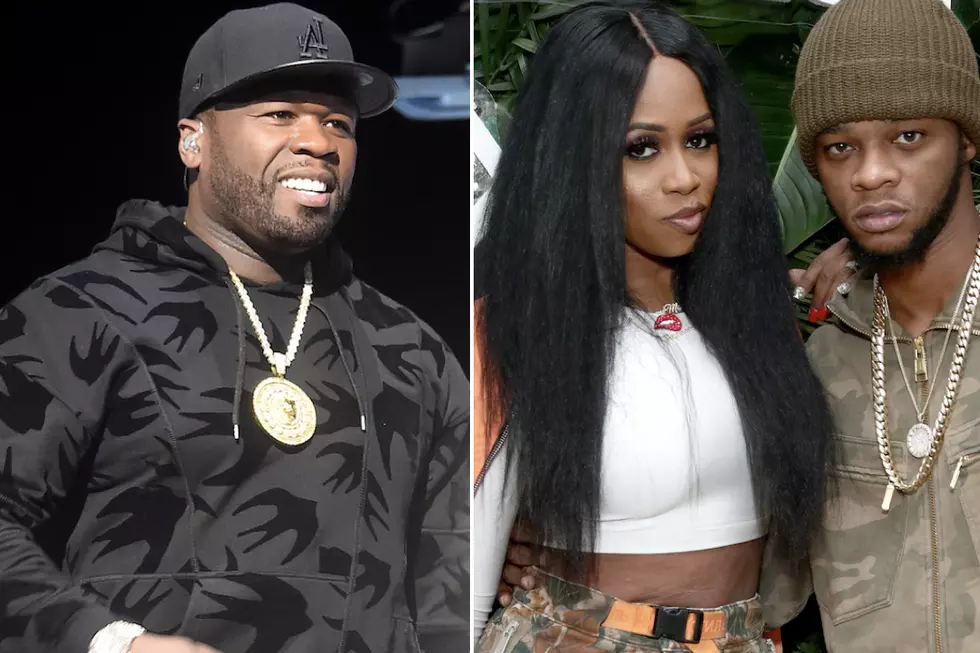 50 Cent and Papoose Engage in Instagram War Over Remy Ma [PHOTO]
Jamie McCarthy / Cindy Ord, Getty Images
Everybody knows 50 Cent loves to troll on Instagram, but not everyone thinks his jokes are funny. Over the weekend, Fif flirted with Remy Ma in one of her IG pics. "Damn Remy — you lost mad weight. Hey slim," he wrote in the comment section.
It looks like 50 didn't get the memo that Remy is currently pregnant by her husband of 10 years, Papoose. Nevertheless, 50's flirtatious comment didn't sit well with Pap who swooped in and delivered a vicious clapped back.
Papoose then sent shots to 50 by way of his son's mother, model Daphne Joy. "Damn @daphnejoy no wedding yet?" he wrote. "If @50Cent doesn't Marry you...I'll introduce you to my homeboy. He's more mature."
Of course, 50 is always up for a challenge and posted several photos slamming Papoose and telling Remy that she is blocked from his IG page until she checks her man. "Remy blocked till she can get control of her husband and shit. All I said was she lost weight and pap start tripping. I'm not fighting nobody over their wife now. Get the strap," he wrote.
Papoose has responded with his own bevy of hilarious posts aimed at the G-Unit leader. It seems like everything is quiet now. But when it comes to Pap's pregnant wife, he doesn't play around —  complements be damned.
Check out some of the hilarious posts 50 Cent and Papoose shared on Instagram below.
The Most Underrated Rap Feuds in Hip-Hop History