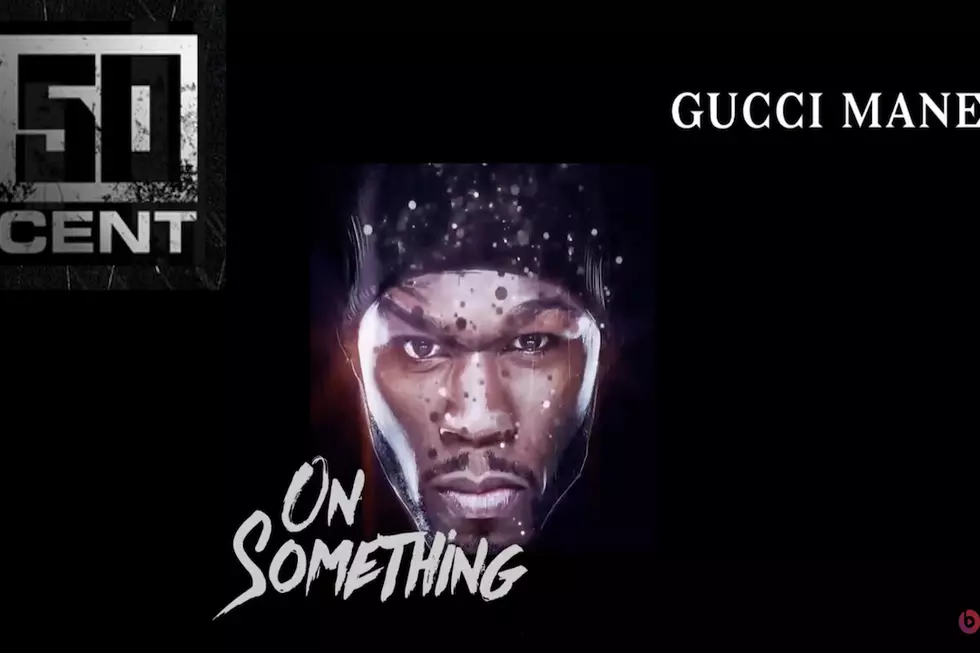 50 Cent Previews 'On Something' Feat. Gucci Mane [LISTEN]
YouTube
50 Cent has some new music in the works. The rap mogul recently previewed a new song called "On Something," which features Gucci Mane. The original track appears on Fif's BET variety series, 50 Central, but the soon-to-be released remix will have Guwop on it.
50 Cent shared the news on DJ Whoo Kid's Whoolywood podcast and posted a snippet of the song on his YouTube channel. Over a downing piano keys and thumping beat, 50 raps about securing the bag.
"These n----s be on something," he raps. "Fuck around and done told something / These thirsty hoes done stole something / She twerking for you, now throw something," he raps.
"10 million, 20 million, 30 million / I'm onto something / 10 million, 20 million, 30 million / That bag coming...you know what's up," he later raps on the chorus.
This isn't the first time the G-Unit leader and Guwop have teamed up on a song. The pair collaborated on "Recently" back in 2011.
"They'll hear the actual song later, me and Gucci," 50 told Whoo Kid. "I have some pieces that I'm ready to start putting music out. I've been recording."
Fif also revealed that he would like to shoot a Power movie between season five and six of the series. Speaking of movies, 50 will star opposite O'Shea Jackson Jr. in the heist thriller Den of Thieves, which hits theaters on Jan. 19, 2018.
In the meantime, check out the "On Something" snippet above and listen to 50 Cent's interview with DJ Whoo Kid below.
50 Cent Announces "On Something" With Gucci Mane on Whoolywood Podcast
Worst To Best: Every 50 Cent Album Ranked