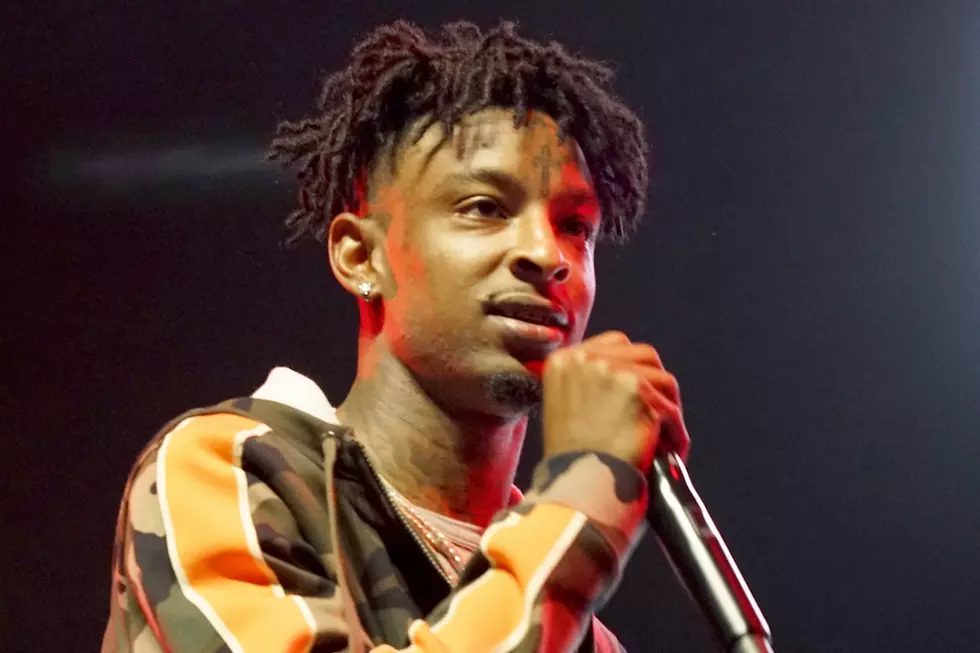 21 Savage Heading Out on 'Numb The Pain Tour' This November
Bennett Raglin, Getty Images
21 Savage has announced that he's heading out on the Numb The Pain Tour with Baton Rouge rapper, NBA Young Boy.
The 22-date tour will kick off in Austin, TX in November and wrap just before Christmas on Dec. 23 in Mobile, AL. The Atlanta rapper has been on a roll since the release of his debut album this summer, Issa, recently teaming up with Post Malone on the single, "Rockstar." As for his debut, it was raw and laced with sharp socio-political content that resonates for the streets.
"People always say I don't ever talk about that type of s—, then when I talk about that type of s—, they do everything in their power to not talk about that song," he said in an interview with Rolling Stone this summer. "They don't give me the credit. F— 'em."
He went on to talk about the realities of being black and poor in this country.
"It's hard being black," he said. "I don't think people really understand how hard it is to be black. Especially when you coming from nothing. In the hood, there's already a lot of hate just amongst us black people. We killin' each other and everybody else killin' us too. We poor. And the world hates us."
Pre-sale tickets are available on 21 Savage's site.
The 25 Greatest Rap Albums of 1996