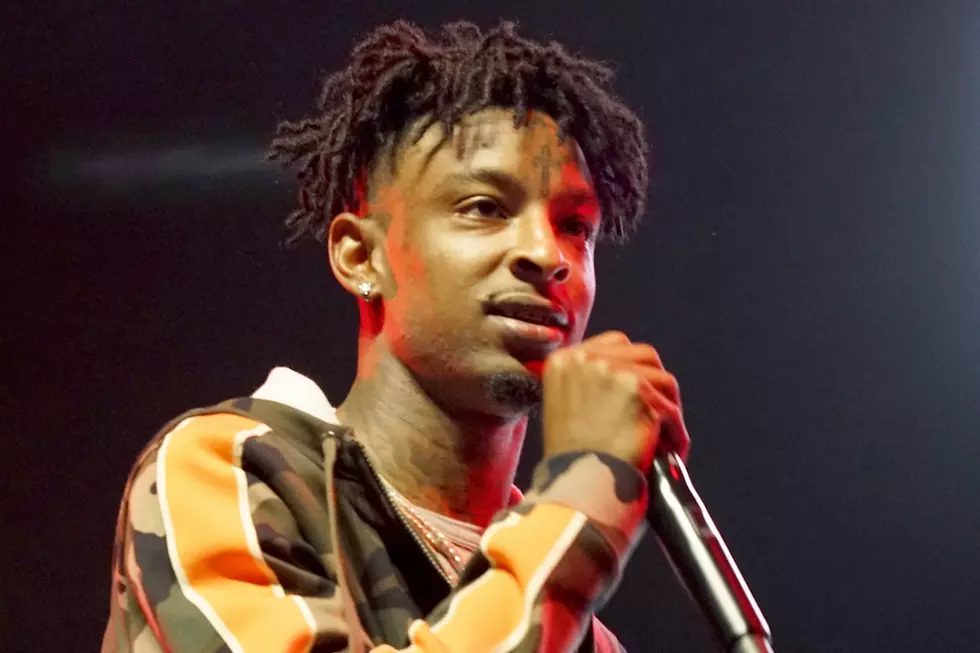 21 Savage Gives Back to Kids With 'Issa Back 2 School Drive'
Bennett Raglin, Getty Images
With "8 M's" in his bank account, 21 Savage is using his wealth to help the less fortunate. As children around the country get ready to head back to school, the Atlanta rapper helped the kids from his community by gifting them with school supplies.
On Sunday, 21 Savage teamed up with Spotify for his "Iss Back 2 School Drive," giving hundreds of children backpacks, school uniforms and school supplies. "It's important because this is where I came from," the rapper said, at a pop-up shop only feet away from where he grew up.
"I never really had influences like this. Nobody really did anything like this," 21 Savage added.
The rapper's 2017 back-to-school drive is actually the second one he has held, as he did something similar last year. "I just want kids to stay in school. All that."
20 Hilarious Hip-Hop Tweets Guaranteed to Make Your Day Better