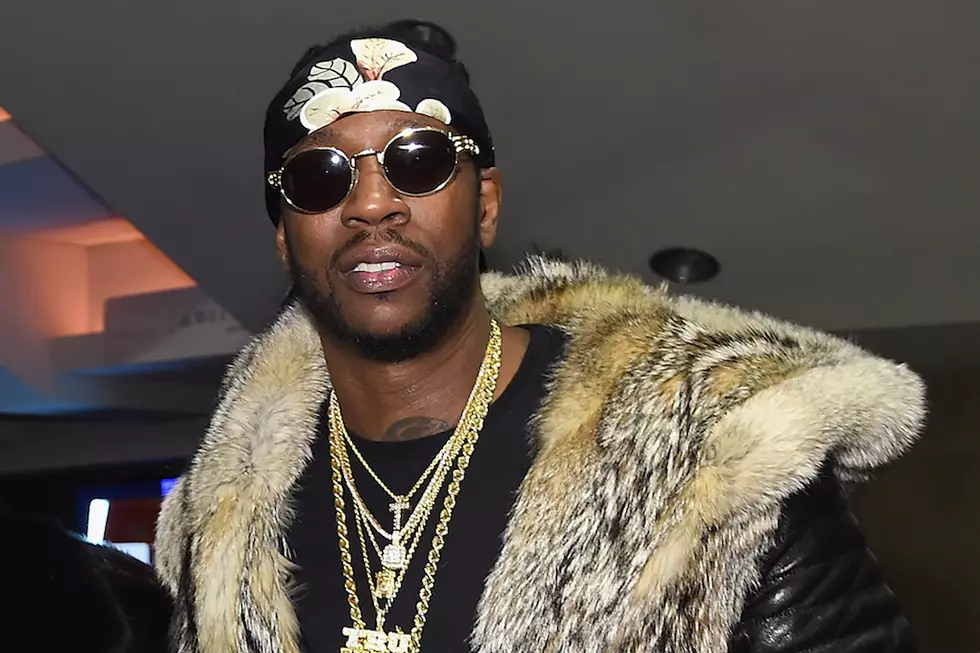 2 Chainz Flexes on His Haters With 'Smartphone' [LISTEN]
Jamie McCarthy, Getty Images
2 Chainz always makes sure to keep his fans pleased with new releases, but recently, he didn't have much control over one major release. Yesterday, "It's A Vibe" surfaced online, which featured Ty Dolla $ign, Trey Songz, and Jhené Aiko, but unfortunately for the Atlanta rapper, it was a leak, rather than an official release. Now, Deuces is making it up to fans by giving them a real release.
Chainz just released two tracks for fans last night, with one brand new one titled "Smartphone," and the official (quality) version of "It's A Vibe."
"Smartphone" brings the rapper into his element, where he rhymes about stunting on those who doubt him, and making sure he lives his most fulfilling life.
"I bought a necklace just to flex, b---/Yeah, understand, yeah, bust it down/I wanna see you dance bitch, bust it down/I ain't playin', hundred grand b---, bust it down," he raps.
Listen to "Smartphone" below.
25 Striking Hip-Hop Album Covers That Will Make You Appreciate a Rapper's Creative Side