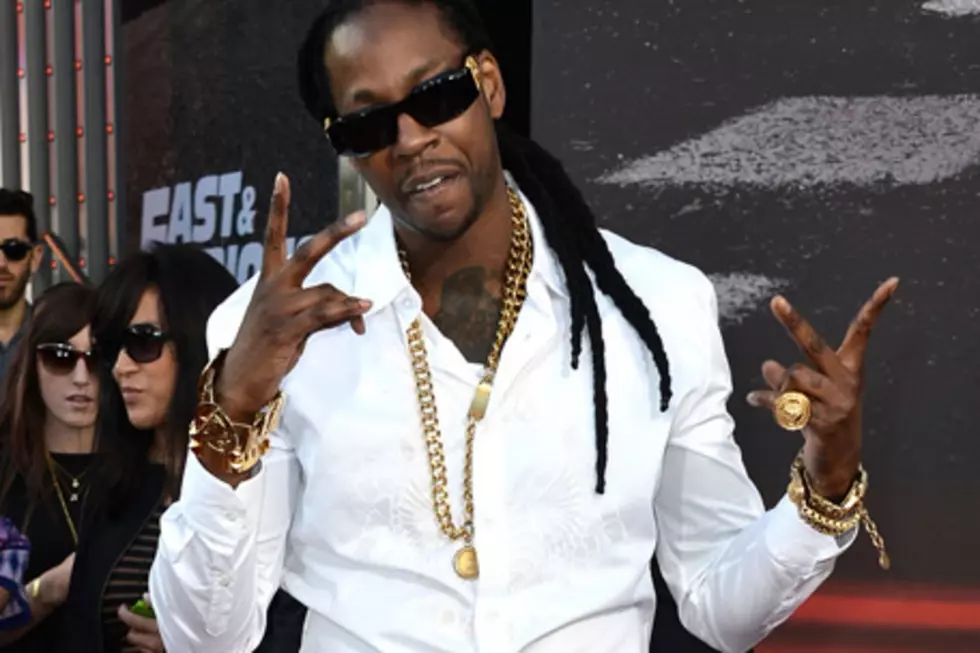 2 Chainz Arrested on Narcotics Possession
Frazer Harrison, Getty Images
2 Chainz was arrested yesterday afternoon (June 11) at Los Angeles International Airport on charges of felony narcotics possession.
While initial reports indicated that the rapper had been caught with weed while trying to board his flight, airport police released an official statement later that afternoon stating that a bottle of syrup (promethazine with codeine) had been detected in his checked baggage, along with a small amount of marijuana.
He was then pulled out of the flight, arrested and eventually taken to LAPD Pacific Division Jail.
It has been a rough stretch of days for the Atlanta rapper out on the West Coast. He was robbed and shot at Sunday afternoon (June 9) in San Francisco, hours before he was scheduled to perform at KMEL's Summer Jam -- reports have since surfaced that a member of his entourage was actually the victim of the robbery.
Is it safe to say that 2 Chainz saw his arrest coming by titling his most recent single "Feds Watching?"