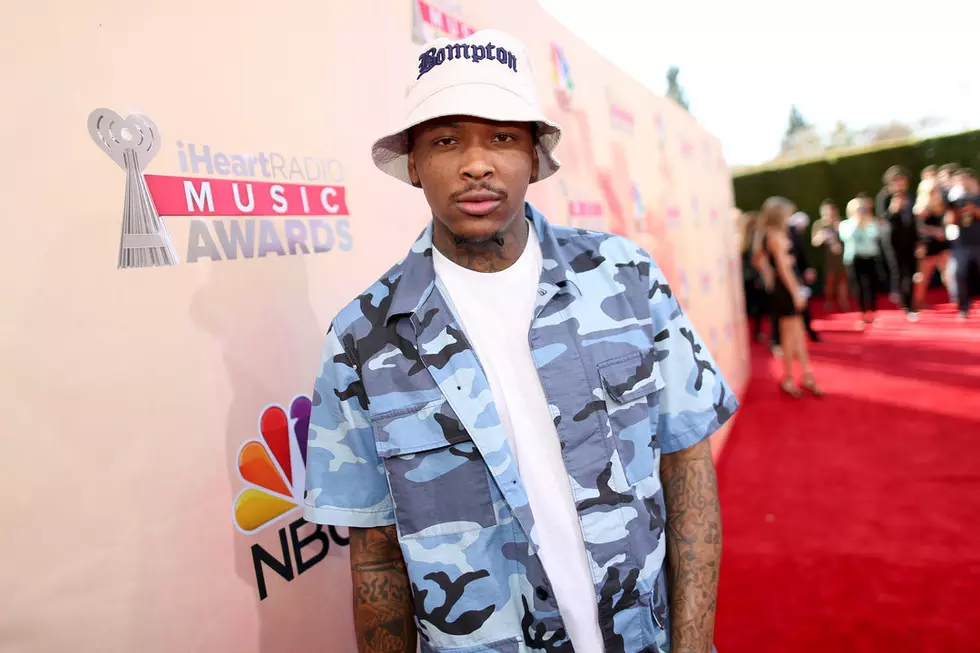 YG Hit With Lawsuit Over 'Who Do You Love?' and 'Bicken Back Being Bool' Tracks
Christopher Polk/NBC via Getty Images
YG might have rightfully riled up the controversy this past year with his Fuck Donald Trump Tour and campaign, but it looks like some controversy in his past is catching up with him. The "Bompton" rapper is reportedly being sued by poet/artist Henry Richard Russell over tracks off of his debut album, My Krazy Life.
According to reports, YG is facing a copyright infringement lawsuit from Russell over two of his tracks, "Who Do You Love?" and "Bicken Back Being Bool." Russell reportedly was promised royalties for working with the Cali MC on the songs, but claims he has not been paid, despite his efforts to follow up with YG. He claims that he has tried to request the money multiple times, but unfortunately was denied by the Oakland native in the past. Right now, there's no details as to how much Russell is asking for in the lawsuit, but we can only assume it's a large number because of the album's success, and "Who Do You Love?" having gone platinum.
This past year, YG released his critically acclaimed sophomore album, Still Brazy, which saw production credits from Swish, P-Lo, Terrace Martin, Larrance Dopson, CT Beats, Ty Dolla Sign and Hit-Boy. While he also ran a successful Fuck Donald Trump Tour, he is starting his 2017 off with a small legal rough patch. Hopefully these two can get their financial differences squared away.
Rolling Stone's 20 Coolest Hip-Hop Covers