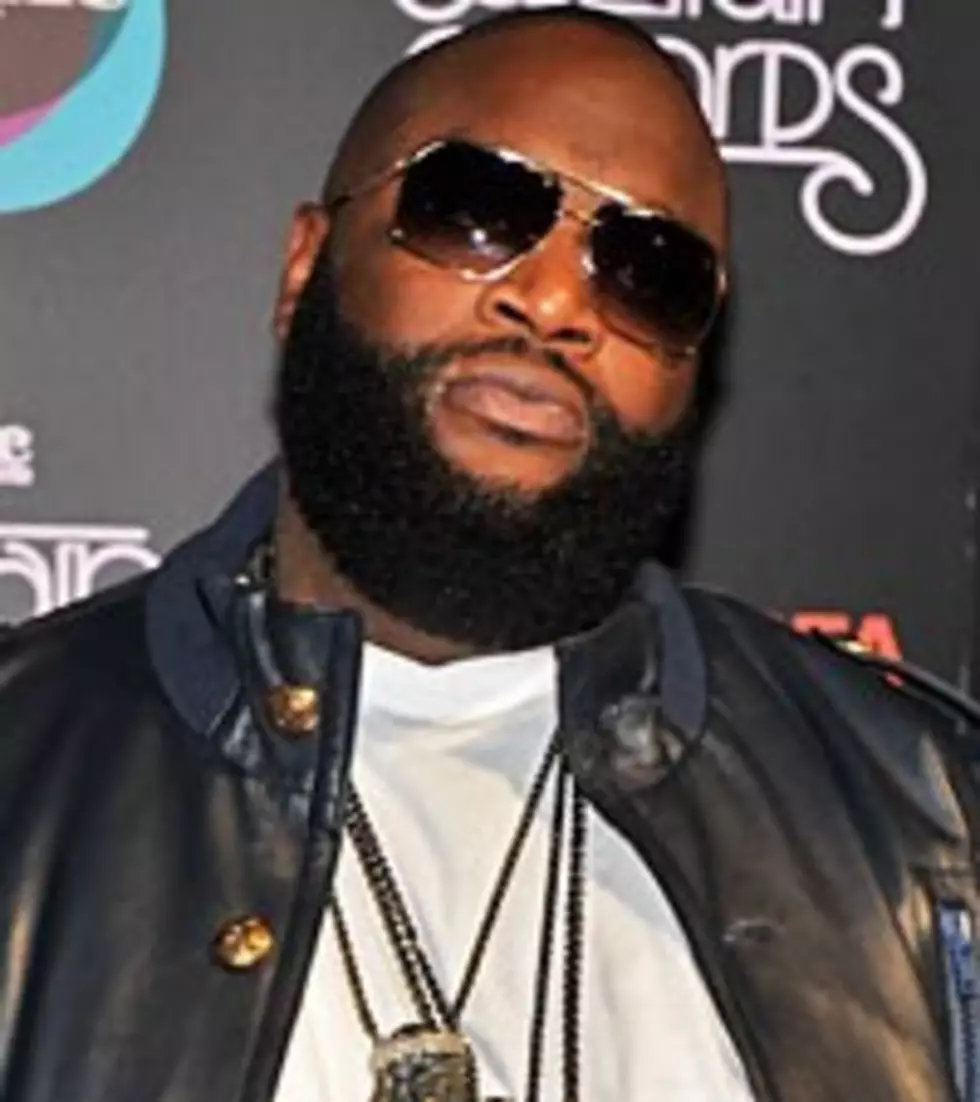 Win Tickets to Rick Ross' Las Vegas Concert
Moses Robinson/Getty Images
Before he sets out on Lil Wayne's I'm Still Music tour later this month, Rick Ross will warm up his 16 bars with a solo gig at the Palms Casino Resort in Las Vegas. Rozay will take the stage on March 10 at the Palms' Pearl Concert Theater, and as the head of Maybach Music -- the label boasts rappers like Wale, Triple C's and Meek Mill on its roster -- there's a pretty good chance he'll be bringing out some friends as he performs cuts of his latest, 'Teflon Don.'
If you live in Sin City, or are going to be in town abiding by the "What happens in Vegas, stays in Vegas" motto, then you might be in luck: The BoomBox is giving away a pair of tickets to Ross' concert!
To enter, retweet our post about the giveaway on The BoomBox's Twitter account (@theboomboxblog), or comment on the giveaway announcement on The BoomBox's Facebook page, by 4PM EST on Wednesday, March 8. Winners will be chosen randomly and notified on or around the time that the giveaway ends. Tickets will be picked up at will call. Doors will open at 8PM and show time is 9PM. Read the official rules here.
Purchase tickets at Ticketmaster here.
if(typeof AOLVP_cfg==='undefined')AOLVP_cfg=[];AOLVP_cfg.push({id:'AOLVP_636746748001','codever':0.1,'autoload':false,'autoplay':false,'displaymnads':true,'playerid':'89761511001','videoid':'636746748001','width':476,'height':357,'playertype':'inline','stillurl':'dynamic','videolink':'#','videotitle':'dynamic','videodesc':''});