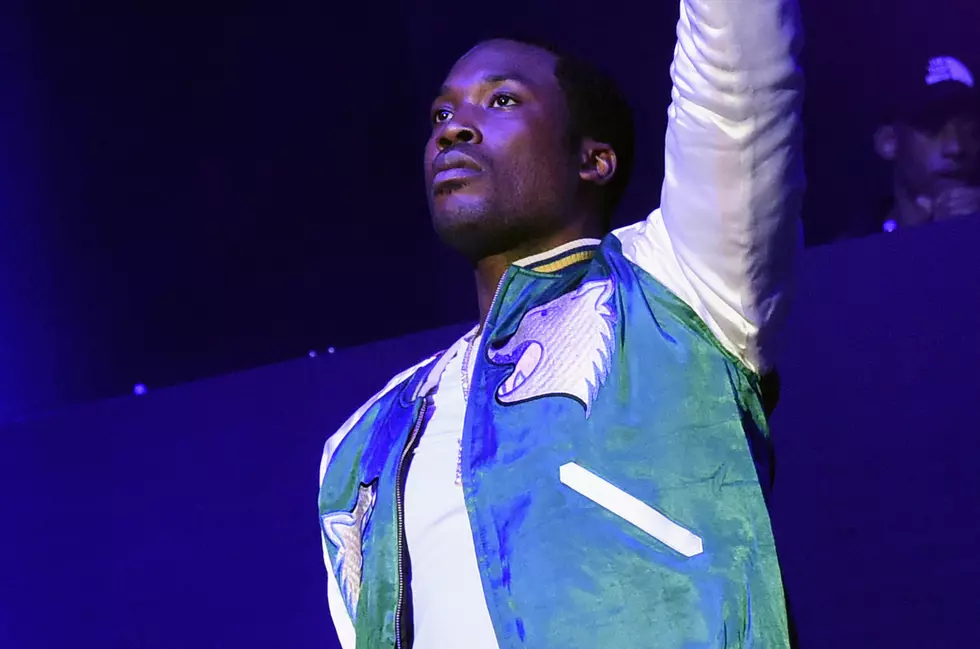 JAY-Z, Rihanna, Questlove, Rick Ross & More Celebrate Meek Mill's Release
Rick Diamond, Getty Images
Meek Mill is a free man after a ruling by The Pennsylvania Supreme Court.
Since his release, social media has been flooded with well-wishes for the rapper, who was incarcerated for five months for violating his probation (which he'd been on for 10 years), inciting protests to erupt demanding not only Meek's freedom but criminal justice reform.
One of his loudest supporters was JAY-Z, who over the past couple of  years, has penned poignant op-ed pieces, as well as addressed incarceration and sentencing disparities at his concerts. Meek is signed to Jay's Roc Nation management company. Of course, Jay has been vocal in his celebration of Meek's release.
"We are pleased with the Supreme Court's decision to grant Meek Mill bail and allow him to return home to his loved ones," Roc Nation said in a statement to Rolling Stone. "We are grateful for all the support that Meek has received from his fans and public advocates over the past five months and look forward to working alongside Meek to fight for criminal justice reform."
On social media, Jay thanked everyone who supported Meek while he was in jail, saying that the rapper was "incarcerated unjustly" and "caught in a probation trap for years by a broken system."
Rihanna also chimed in on the celebration, posting a meme on Instagram and tagging it "#meekhomeaf." Questlove, T.I., Rick Ross, and more also celebrated his release. Check it out below.
Worst To Best: Every JAY-Z Album Ranked