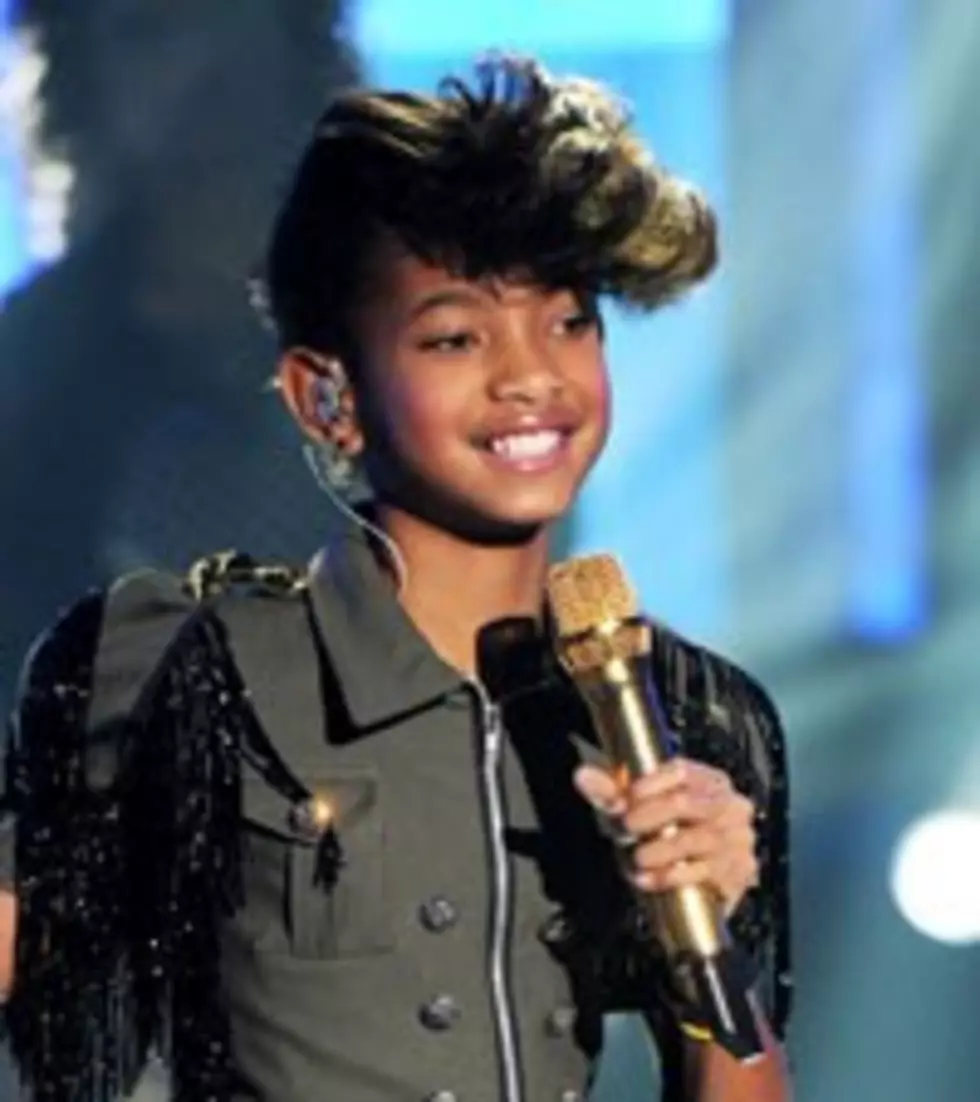 Willow Smith Taps DJ Jazzy Jeff for Debut Album
Getty Images for DCP
Willow Smith is following in her father's footsteps while crafting her debut album. The 10-year-old 'Whip My Hair' singer has called on DJ Jazzy Jeff to contribute his talents to the forthcoming effort.
Known for his work alongside Will Smith during the Fresh Prince days, Jeff will tap into his hip-hop skills to come up with new material for Willow's project, according to rapper Skillz.
"Me and Jazzy Jeff are collaborating on an album this year," Skillz tells BET. "We're working on some stuff for Willow Smith's album."
Skillz, a veteran lyricist recognized for his annual 'Rap Up' song on which he details some of the year's most memorable moments, developed a relationship with Will Smith after working alongside him on several past projects. The step Skillz and Jeff took to collaborate on the young Roc Nation signee's album was a logical one.
"It was just a natural progression like they're doing music so, you know, that door's always open," Skillz reveals. "I'd be crazy not to try to walk through it, so we're working on some stuff. Her Roc Nation debut will be out probably next year."
The Virginia rapper may be a grown man, but his age won't deter him from writing tunes for the teeny bopper set. When crafting lyrics for Willow Smith, he feels right at home.
"I mean, I can write for anybody," he states. "It's just stepping outside of yourself, looking at the market and realize on what's missing and try to fill that void. We all throw darts, sometimes they stick, sometimes they don't. But, you know, you keep going."
Willow Smith recently revealed that she will be working with her father on a modern version of the Fresh Prince and DJ Jazzy Jeff's 1988 hit, 'Parents Just Don't Understand.'
Watch Willow Smith's 'Whip My Hair'