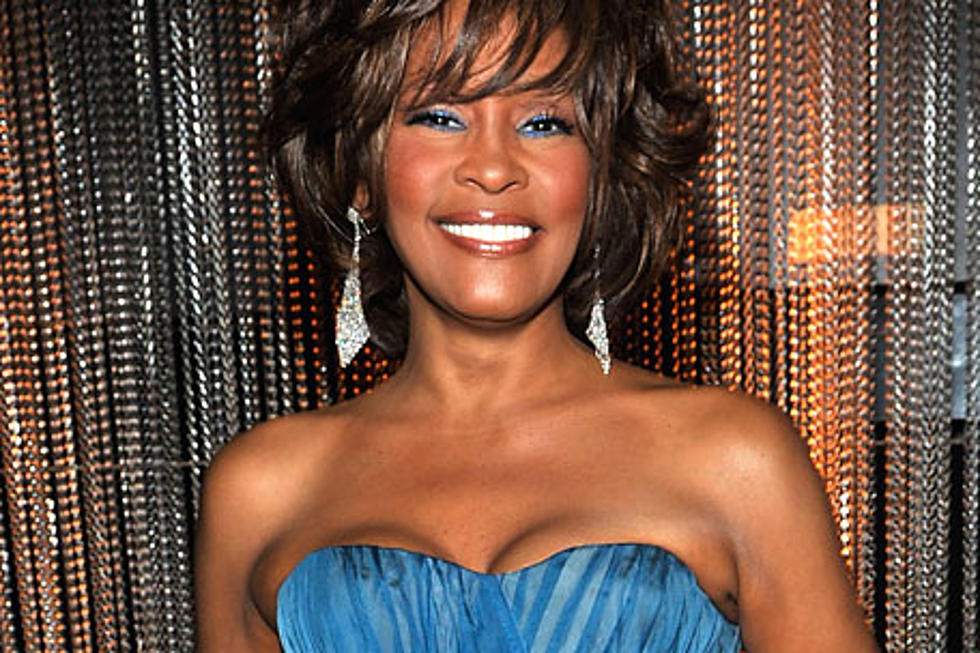 Whitney Houston Funeral: Singer to Be Buried Saturday at Newark Church
Kevin Mazur, Getty Images
The body of Whitney Houston is back in her hometown of Newark, N.J., where the late superstar will be laid to rest later this week. According to the AP, the funeral will be held on Sat., Feb. 18, at the New Hope Baptist Church, where the iconic singer got her start.
Houston's body arrived in New Jersey shortly before 11PM EST Monday night (Feb. 13) in a private plane reportedly owned by Tyler Perry. Police then escorted her remains to the Whigham Funeral Home, which also handled her father's burial in 2003. The funeral home's owner has told the AP that there will be no wake, and that the private, invitation-only funeral will take place at noon on Saturday. This conflicts with earlier reports that the R&B diva would be remembered Friday (Feb. 17) with a massive public funeral at Newark's 18,000-seat Prudential Center, which last evening displayed the singer's face in lights.

See Photos of Whitney Houston
%VIRTUAL-MultiGallery-147130|145290|144210|140559|139797|137168|135758%
"They have shared her for 30 some years with the city, with the state, with the world. This is their time now for their farewell," Carolyn Whigham said. "The family thanks all the fans, the friends and the media, but this time is their private time."
The superstar was born in Newark and raised in nearby East Orange. After finding her voice at New Hope Baptist, she rose to great commercial heights in the '80s, building a career that tragically unraveled the following decade, as she spiraled into drug addiction and weathered a disastrous marriage to singer Bobby Brown.
During her later years, Houston reportedly squandered her tremendous fortune, and according to a Forbes writer who spoke with E!, the 'I Will Always Love You' belter might have died broke.
"There were certainly rumors that Whitney Houston died broke and she didn't have any significant financial impact in the last couple years of her life," Zack O'Malley Greenburg told the network. "It's been a while since she has put out an album and been on tour, so one could see why towards the end of her life she would be running a bit low on cash."
Houston died at the Beverly Hilton hotel in L.A. on Feb. 11, a day before the 54th Annual Grammy Awards were held.
Watch 'Whitney Houston Funeral to Be Invitation Only'
#fivemin-widget-blogsmith-image-544470{display:none;} .cke_show_borders #fivemin-widget-blogsmith-image-544470, #postcontentcontainer #fivemin-widget-blogsmith-image-544470{width:476px;height:357px;display:block;}
Watch 'Whitney Houston's Body Arrives in New Jersey'
#fivemin-widget-blogsmith-image-858500{display:none;} .cke_show_borders #fivemin-widget-blogsmith-image-858500, #postcontentcontainer #fivemin-widget-blogsmith-image-858500{width:476px;height:357px;display:block;}