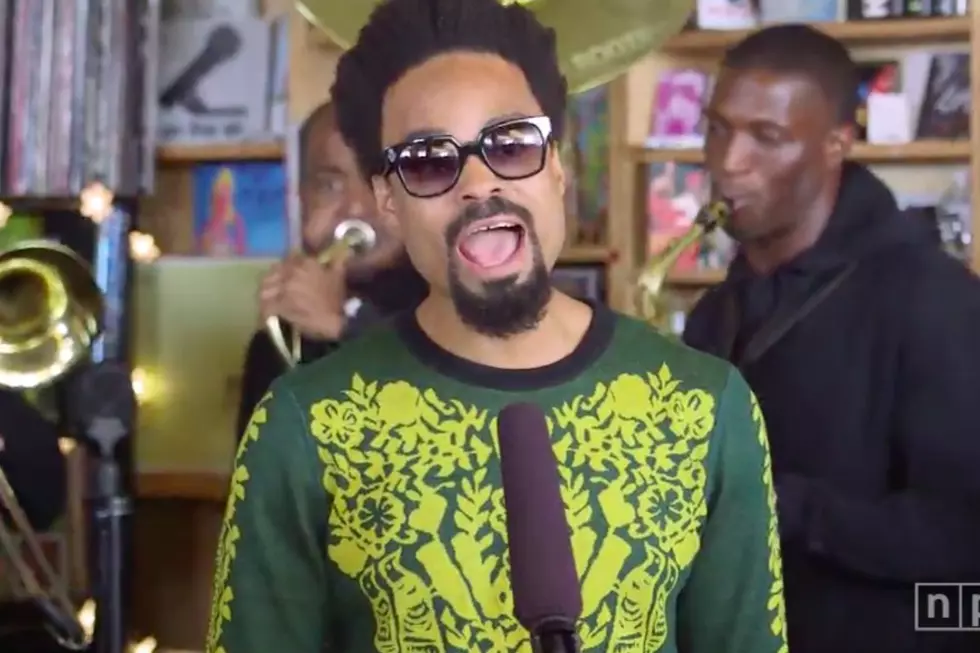 Watch The Roots and Bilal's Incredible Performance on NPR's 'Tiny Desk'
NPR
The Roots, Bilal and Jeff Bradshaw stopped by NPR's Tiny Desk to deliver one of the most magnetic performances of the year with their song from the Detroit soundtrack, "It Ain't Fair."
The movie received its share of backlash for white-washing the 1967 riots but this song is nothing but pure passion, rage, and yearning, reminiscent of Curtis Mayfield on "Darker Than Blue." It's no secret by now that Bilal's nimble vocals put him in the upper echelon of vocalists, and if you've never seen him live before, well, you should fix that pronto.
Here, he joins frequent collaborators, The Roots, who always give a fantastic live show, and celebrated trombone player Jeff Bradshaw to light up NPR's offices. Black Thought, who is undoubtedly one of the best to ever do it, is on point with a rousing verse, as per usual, over Questlove's frantic drums.
Basically, you need to watch this performance.
Worst to Best: Every JAY-Z Album Ranked