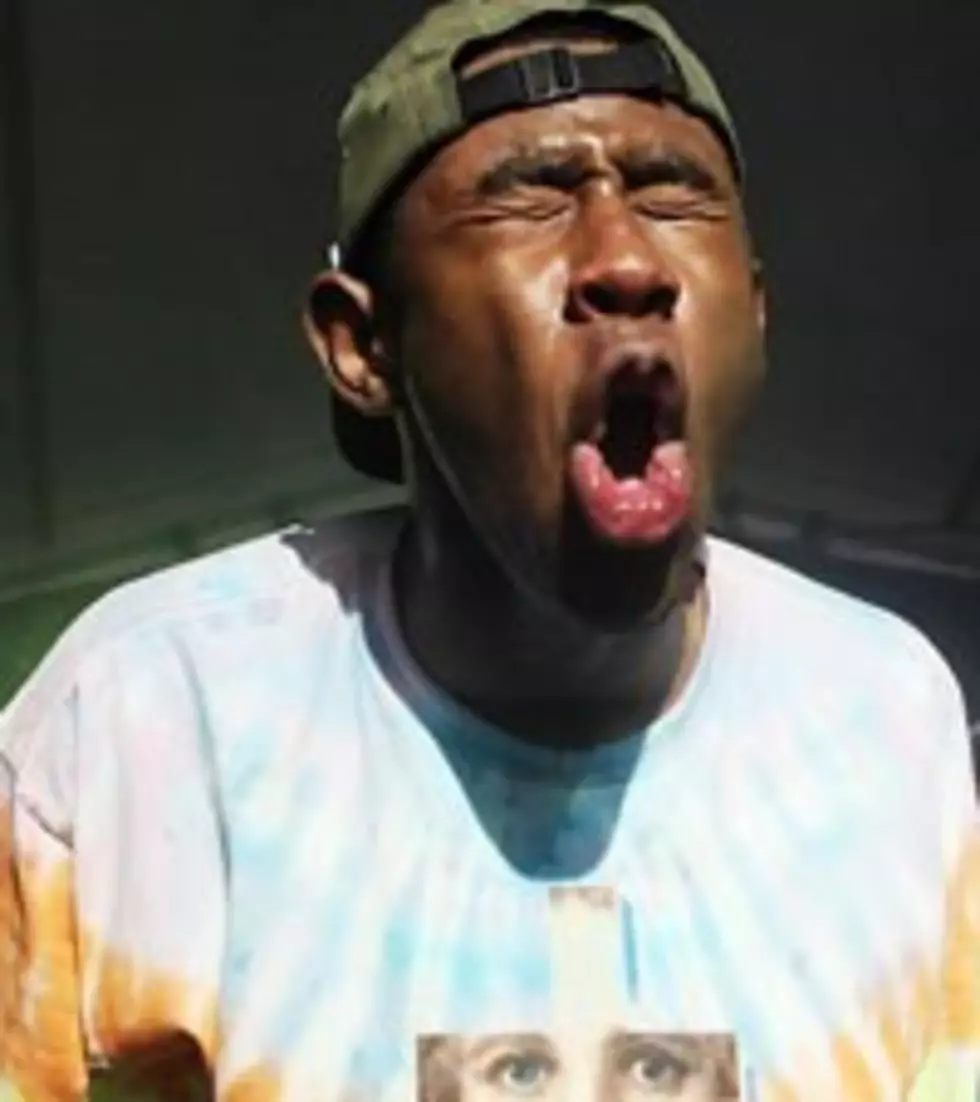 Tyler, the Creator, Lana Del Rey: Collaboration in the Cards?
Getty Images
As reported on our sister site Spinner: Lana Del Rey "grew up on hip-hop," as she sings on "Blue Jeans," and now pop's most controversial singer might put her cred to the test and collaborate with rap's most controversial figure, Tyler, the Creator, NME.com reports.
"Just Found Out Lana Del Ray Wanted To Work With Me," tweeted last week. "Had No Idea. If Your Reading This Im Down, I Have Pretty Instrumentals."
In response, the divisive 'Video Games' songstress said Tyler is "Number 1" in her eyes, so this team-up could be on. Maybe the unlikely duo should draft Del Rey's alleged boyfriend Marilyn Manson and gun for a shock-pop three-way.

Watch Lana Del Rey's 'Blue Jeans' Video