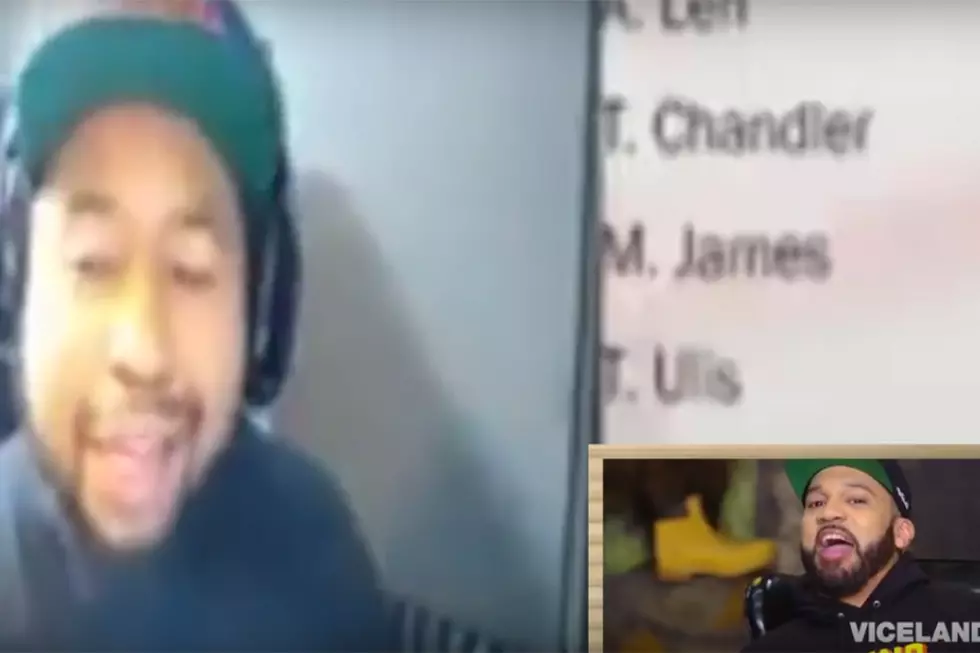 Twitter Drags DJ Akademiks After He Calls Out Desus & Mero
Desus & Mero via YouTube
Akademiks recently took to a Twitch stream to call out the TV hosts who he claims have dragged him in the past. Desus and Mero fired back, saying, "We have not been firing shots at DJ Akademiks," but then went on to really fire shots at AK, pointing out the difference between their "real life TV show" and his "little internet" series.
Desus and Mero continued making fun of Ak during an episode of Desus & Mero, even calling out a moment during Akademiks' stream where he appeared to be on the verge of tears. Following the back-and-forth between the two, Twitter got involved and continued dragging Akademiks.
"The worst thing about DJ Akademiks is he's not only stained the most hallowed position in all of Hip Hop culture, the DJ, sullied the name of the clothing brand Akademiks AND put a black eye on actual academics...," wrote one person.
Another person tweeted, "akademiks is basically dj vlad and i think the only reason people even kinda give akademiks a pass is b/c he's black. he basically a federal agent though."
Check out some of the best tweets about DJ Akademiks below.
What's Beef? 10 Hip-Hop Twitter Feuds