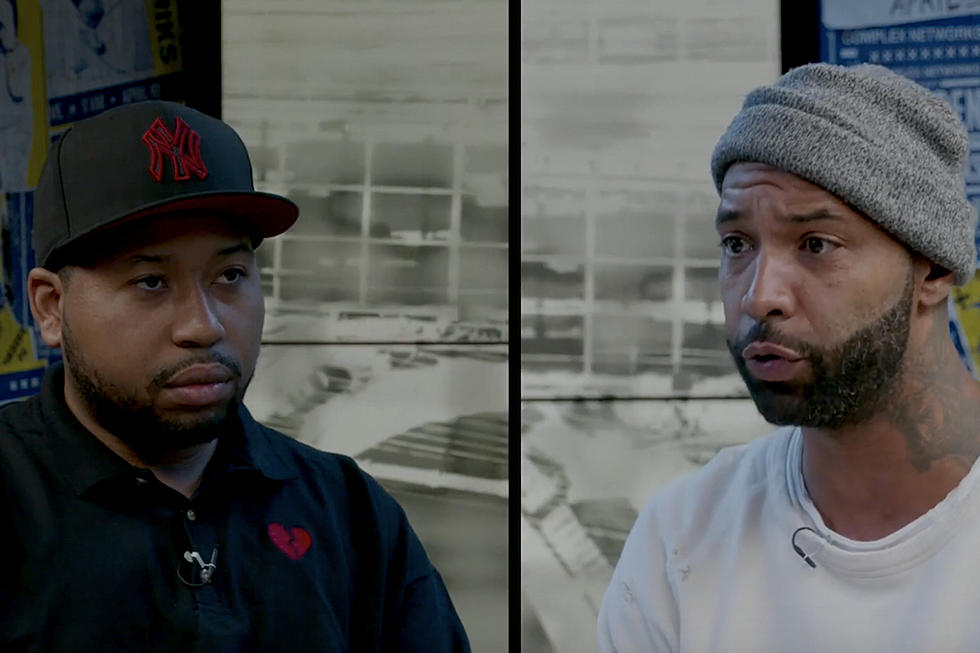 DJ Akademiks and Joe Budden Clear the Air Over 'P—-' Comment on 'Everyday Struggle' [VIDEO]
YouTube
In the midst of his recap, the New Jersey rapper said some very unkind words about his co-host.
"DJ Akademiks is one of the biggest p----es I've ever seen in my entire life," Budden said in regards to how Ak handled the situation. "He should never comment on anything that has to do with physicality. Well, you gotta stop talking sometimes when you're a p----."
Akademiks addressed Budden's comments on his YouTube channel and he was not happy with the remarks. Ak said that Budden's comments is attack on his brand and he's not standing for it. He feels that he's being used as the fall guy for the bad interview with Migos.
"Don't spin this and throw me under the bus," he says. "Am I that unimportant?"
On Thursday's episode of Everyday Struggle, Ak and Budden amicably addressed the situation. Budden said that Ak is a honorable guy and his "p----" comment was taken out of context. "I won't call you p---- ever again on the show," he said.
So, it looks like DJ Akademiks and Joe Budden are back on good terms. Hopefully, this ends the Migos saga at the BET Awards.
Watch their lovefest above.
Watch Joe Budden Explains What Happened With The Migos At The BET Awards