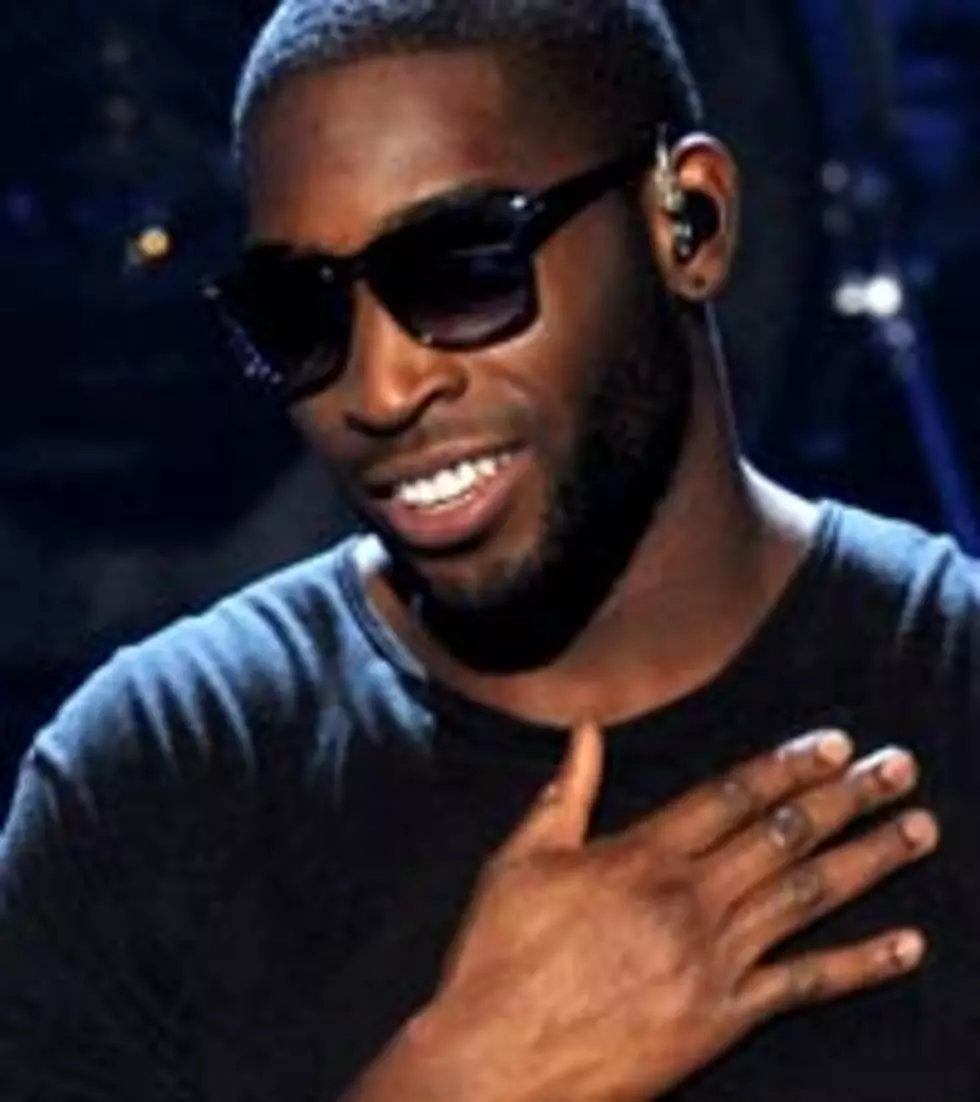 Tinie Tempah: 'X Factor' Gig Shows Off His Crowd Appeal
X Factor, Getty Images
Before Tinie Tempah took to the stage last night (Dec. 1) on Fox's 'X Factor,' a list of the U.K. rapper's accolades flashed before those watching at home. The talent search tagged him "U.K.'s Biggest Selling Rap Artist," noted his "Double Platinum Debut Single" and "4 Million Record Sales" in big graphics that flashed across the screen.
The success behind Tempah's debut album, 'Disc-Overy,' is an amazing feat for a guy who only emerged in 2010. His journey to flashing light-stardom is exactly the type of road the 'X Factor' judges anticipate for their contestants, given the jaw-dropping $5 million award show booty.
But Tempah didn't take the same televised path from small town MC to big name lyricist. "I use to jack loads of people's records," Tempah tells The BoomBox of his early ambitions. "Not like people that you would expect. So, not like hip-hop artists, but I jacked, like, the
Lilly Allen
records and I'd send it to her label."
To be clear, what he means by jacked, is "take their records and rap over the instrumentals and put them in the hooks." The end result was a pseudo list of collaborators on tracks he would deliver to labels to get their attention. "It'd be like Tinie featuring Lily Allen, things like that. It's nothing crazy, a bit boring but I did use to do a lot of that. I think I even done it with Madonna," he notes. "I was that brave. It was a lot more of the urban stuff she started doing more recently with Pharrell and Justin Timberlake and things like that. "
Tempah did have to do it all over in the U.S. after making it big in the U.K. "Everything in the U.K. happened very quickly," Tempah agrees. "So I remember those days like they were yesterday because they basically were. And to get that again is very humbling and shows that things don't really happen overnight and sometimes you got to come out here and work your butt off again and start again. I don't think there is nothing wrong with that."
Every success story has its hiccup, and last night on the 'X Factor,' Brooklyn teenage rap sensation Astro, who calls his fans "Astro-nauts," and the answer to a 21st century Alanis Morissette, Drew Ryniewicz, were both sent home. Five contestants remain.
Watch Tinie Tempah perform 'Pass Out' on 'X Factor.'