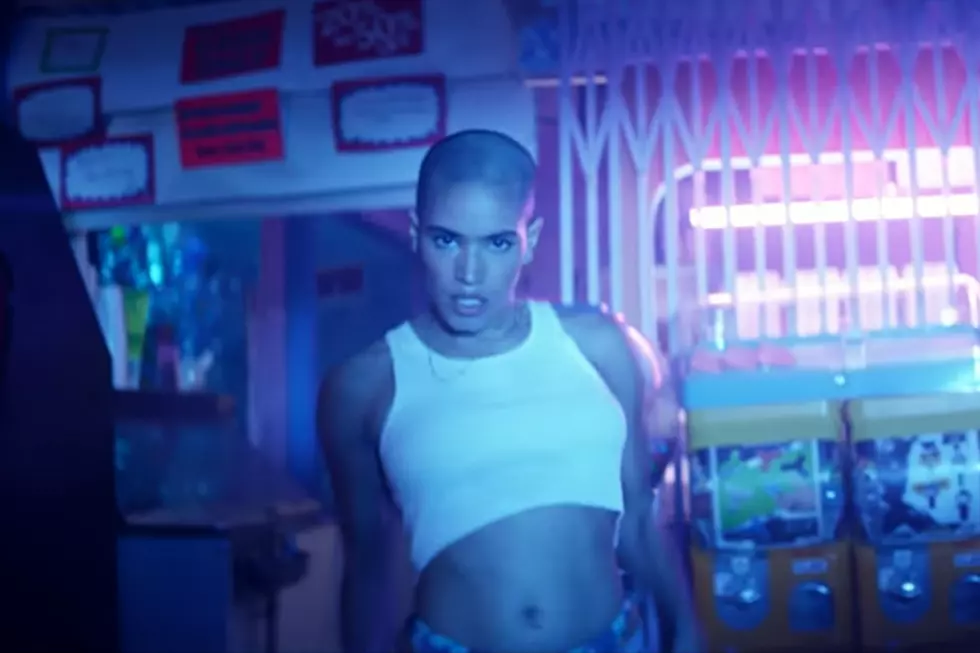 Thirst Trappin': 'Lemon' Dancer Mette Towley's Hottest Instagram Photos
YouTube
Mette Towley, who also goes by Mette Narrative, is a force to be reckoned with. Ever since the 26-year-old dancer let Rihanna shave her head in N.E.R.D.'s video for "Lemon" last week, her new look and sexy dance moves have been the talk of Twitter.
In the legendary group's first effort in nine years, the seasoned dancer twerks, bops and bounces throughout Compton's swapmeet, Del Amo Plaza.
Originally from Minneapolis, Minnesota, Mette was introduced to the world as one of Pharrell's "baes' in 2014. In her introduction video, Pharrell said Mette is a "psychic force" who's "wise beyond her years." Since then, she's toured the world as a background dancer with legendary artist including at this year's Complex Con.
And now, similar to Teyana Taylor's shining moment in Kanye West's video for "Fade," Mette is on her way to being a fave in the culture. Since the "Lemon" premiere, Mette nearly doubled her Instagram followers and starred in the latest Beats by Dre ad. And we just can't get enough of the gorgeous, carefree style! Check out the '10 Hottest Photos of Mette Towley' below.