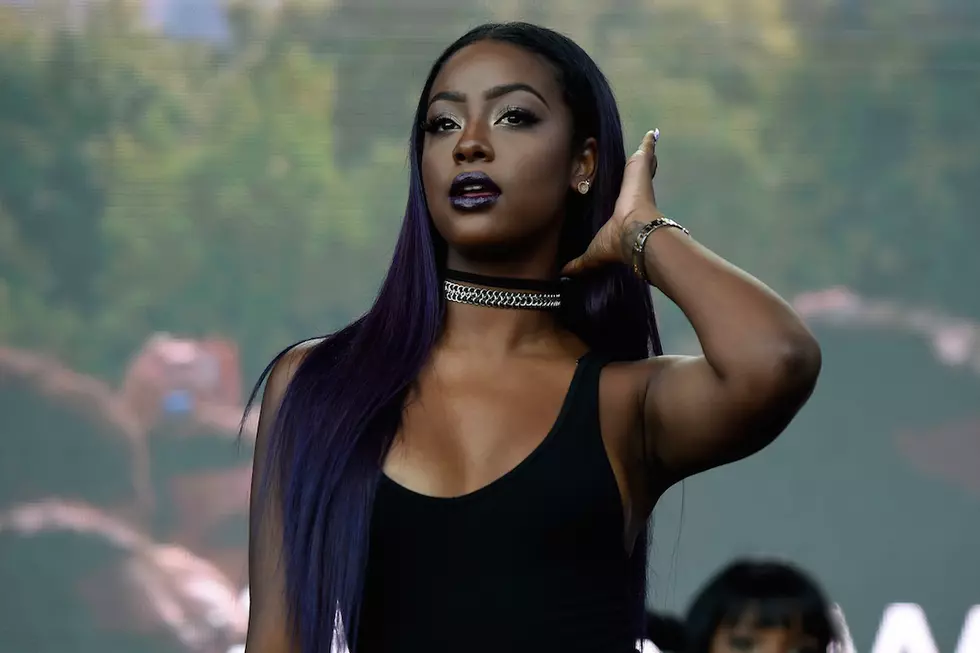 Thirst Trappin': Justine Skye's Hottest Instagram Photos
David Becker, Getty Images
As if a dope record deal and hit singles weren't enough, Justine Skye is now beaming over her first clothing brand partnership, compliments of Forever 21.
Just in time for festival season, Justine's new fashion-forward venture offers music lovers the chance to stand in the sweltering sun and sway to their favorite artists performing in front of a packed few acres of land in style. For the 21-year-old singer, that means ditching the fringe, and rocking metallic boots, cut-up crop tops, sheer T-shirts and body chains. If you need a visual for reference, just peep the Brooklynite's IG page.
To promote her #F21xMusic collection, Skye dropped a new video for
"Flames," which was specially shot for her clothing collaboration. In the colorful visual, Skye, along with her gorgeous models, show viewers some style tips on how to wear her wardrobe.
Along with her with "Flames" video, check out Skye's hottest Instagram photos below.
Watch Justine Skye's "Flames" Video