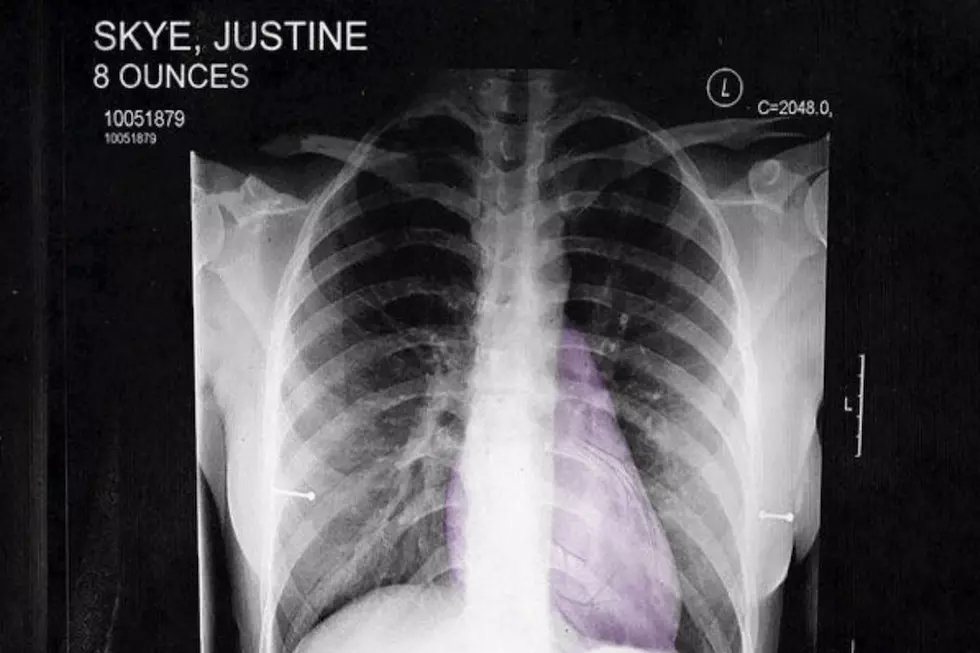 Justine Skye's New EP '8 Ounces' Is Now Streaming [LISTEN]
Roc Nation
Justine Skye has released a new EP called 8 Ounces as an early Christmas gift to her devoted fans. The nine-song collection boasts production assists from The-Dream and Tricky Stewart and a lone feature from rapper Wale.
At look at the cover art should give you some idea about what the 21-year-old singer is presenting to her listeners. All of the songs deal - in some part - with the emotional affairs of the heart.
Skye kicks off the EP with "Love Song" where she reflects on a former lover. On the trap music-inspired ballad "Still," the singer yearns to rekindle a past love affair, while on the synth-heavy "Girlfriend," Skye coos come-hither lines to a potential lover. Finally, on the Wale-assisted "Fun," Skye promises her boo plenty of excitement once they get into the bedroom.
"Eight ounces is the average weight of the female heart," she told Genius about the EP's title. "Now that I'm 21, I'm meeting different people from different parts of the world and I'm figuring out myself more and figuring out guys more. This whole EP is my diary of situations that I've gone through since my last project."
You can cop Justine Skye's new EP 8 Ounces on iTunes now or stream it below via Spotify.
Listen to Justine Skye's New EP 8 Ounces