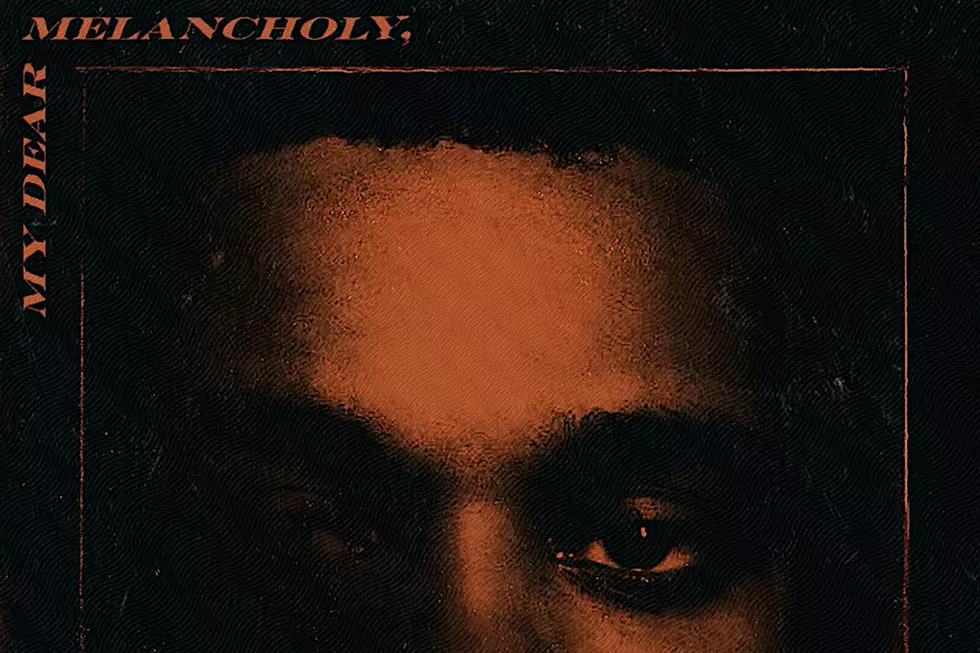 The Weeknd Earns Third No. 1 on Billboard 200 Chart With 'My Dear Melancholy'
Republic Records
The Weeknd earned his third consecutive No. 1 on the Billboard 200 albums chart with his latest effort, My Dear Melancholy.
The six-song EP was released on March 30 without any fanfare or heads up. The collection moved 169,000 equivalent album units in its first week of release, according to Nielsen Music (via Billboard). Of those sales totals, 68,000 were in traditional album sales.
My Dear Melancholy follows behind the Weeknd's two previous chart-toppers: Starboy in 2016 and Beauty Behind the Madness. According to Billboard, My Dear Melancholy had the highest sales week for an R&B album in nearly a year.
The last R&B project to boast a huge first-week sales total was Mary J. Blige's Strength of a Woman, which moved 72,000 copies back in May 2017. Finally, My Dear Melancholy is the shortest album -- by song count -- to premiere atop the Billboard 200 tally in nearly eight years.
Meanwhile, the Weeknd is gearing up for a very busy summer festival run. The R&B superstar is headlining the Coachella Music and Arts Festival on April 13 and April 20. Then in July, he will be performing at the Panorama Festival on July 27. A month later, the Weeknd will headline the Outside Lands Music & Arts Festival on Aug. 10. Finally, he will fly to the U.K. and perform at the Lollapalooza Berlin Festival in Berlin, Germany on Sept. 8.
For tickets to any of the Weekend's festival appearances, head over to Songkick.com.
Listen to The Weeknd's Song "Wasted Time"
13 Hip-Hop/R&B Dream Collaborations We Would Love to See Happen