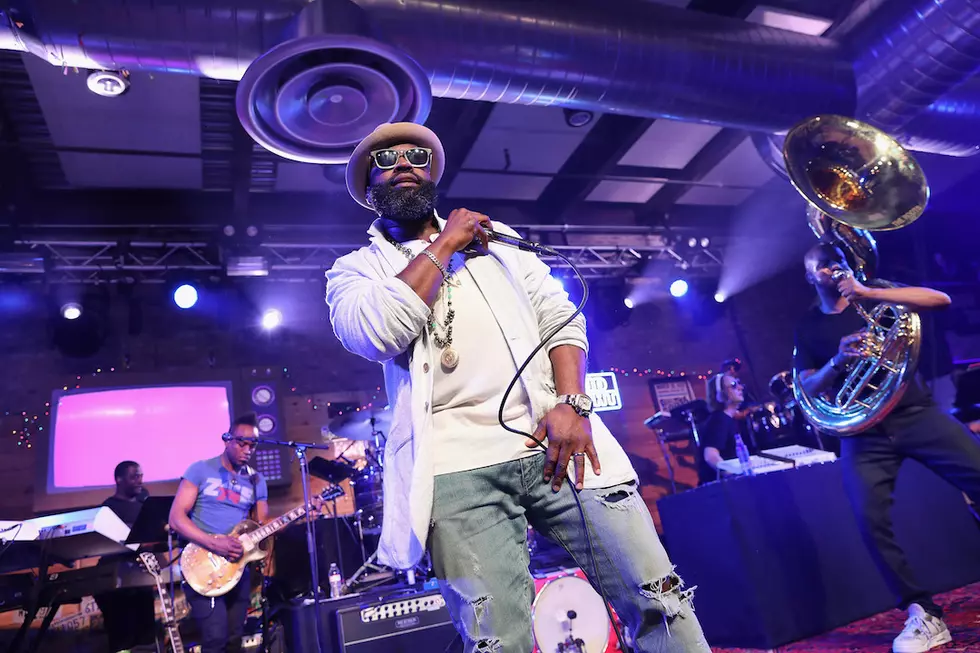 The Roots Rocked Out With T.I., Rae Sremmurd, Brandy & More at SXSW [PHOTO]
Rick Kern, Getty Images
The Roots delivered a fantastic performance at the 2nd annual Bud Light Jam Session at SXSW in Austin, Texas, on Saturday (March 18). Several artists joined the Philadelphian band onstage including Brandy, T.I., Rae Sremmurd, Method Man and Redman.
According to Okayplayer, the illadelph crew kicked off their performance with Rae Sremmurd as the rap duo performed "No Type," "Swang" and "Black Beatles." On the R&B side, Brandy sung a five-song medley of her classic hits.
Another highlight was T.I.'s performance. Although it was brief, Tip managed to get the crowd hyped with his set that included renditions of "What You Know" and "Bring 'Em Out." Finally, Method Man and Redman delivered an energetic performance of their classic hits, as the crowd sang along to Meth's hits, "All I Need" and "M.E.T.H.O.D. Man."
You can check out pictures from the event at okayplayer.com and watch The Roots' Chuck Berry tribute below.
Watch The Roots Honor Chuck Berry at SXSW