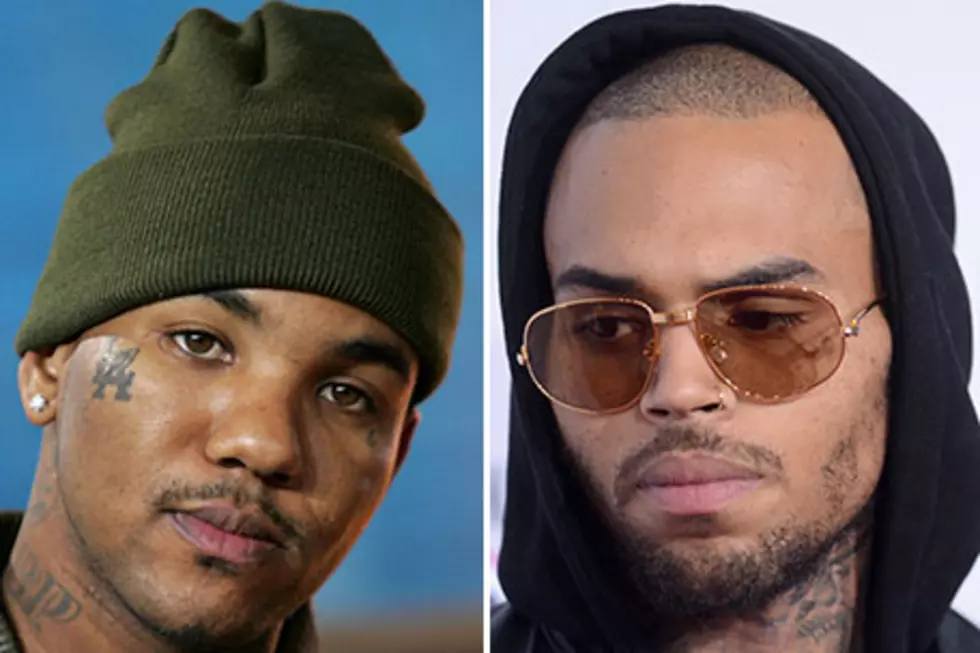 Howard Stern Asks The Game: Would Chris Brown 'Be Alive Today' if He Hurt Your Own Daughter?
Getty Images
Referring to Chris as "like a little brother to me," Stern asked Game what he said to Chris after his publicized fight with Rihanna.
"I did the best that I could [to] counsel him through that," Game said via Hip Hop Wired. "I feel like he made it back OK, and they're back together. What I thought of it, I just figured they were young and that was just, you know, one of those Hollywood mishaps. I don't think it'll happen again."
When Stern asked if Chris has changed, Game replied, "You know what, he has changed ... but I'm not him, so I can't speak for him."
But things got a little more tense during the next question, when Stern and another host asked if Chris would still be alive if he had hurt Game's own daughter.
"Uhh, let's not paint that picture," Game said. "That's Howard talking. You're trying to get me to kill Chris Brown, it's not going to happen Howard. That was pretty clever, though."
Game's album, Jesus Piece, is available now. Watch the interview below.
Watch "The Game Talks Chris Brown on The Howard Stern Show" Video
View Photos From Game's In House Visit With The BoomBox
%VIRTUAL-MultiGallery-173043|161956|167008%