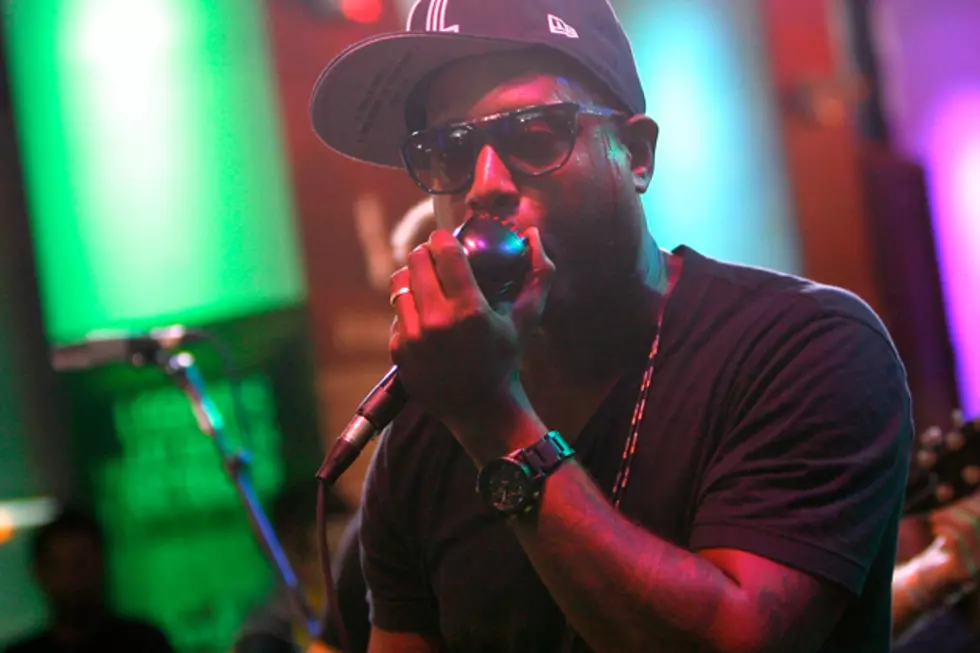 Talib Kweli's 'Prisoner of Conscious' Album is Musical Departure for the Rapper
Mike Lawrie, Getty Images
Throughout his career, whether in his early collaborative work with fellow Brooklynite Mos Def in Black Star or with the Cincinnati producer-rapper Hi-Tek, Talib Kweli consistently combined his conscious approach to writing with a verbal dexterity marked by a dazzling rapid-fire delivery.
His fifth solo album, "Prisoner of Conscious," is being billed as a departure of sorts because of the inclusion of tracks like "High Life," a collaboration with the Sierra Leone artist Bajah and rapper Rubix Cube that celebrates the music style of one of Kweli's heroes, the late Nigerian singer-activist Fela Kuti. Another genre detour is a track featuring the Brazilian singer Seu Jorge, an ode to the slums of that country's cities called "Favela Love."
And there is a litany of other featured artists sprinkled throughout the record's 16 tracks, including Miguel, Kendrick Lamar, Busta Rhymes and Melanie Fiona.
But it is Kweli's expert lyrical flow with its torrent of pop-culture and historical references that shower the listener nearly every time he grabs the mic that underpin this fine record.
Copyright 2013 The Associated Press. The information contained in the AP news report may not be published, broadcast, rewritten or otherwise distributed without the prior written authority of The Associated Press. Active hyperlinks have been inserted by AOL.