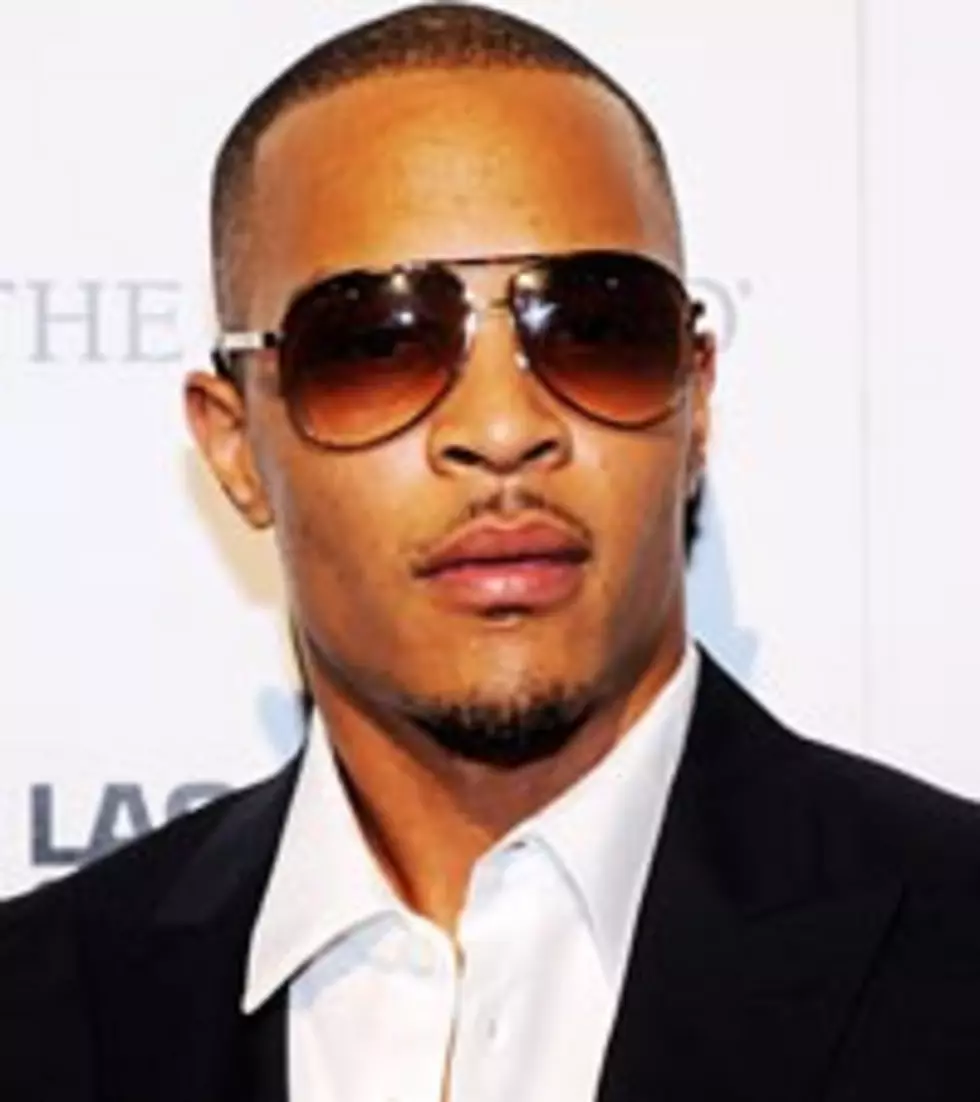 T.I. 'Trouble Man': The King of the South Says Andre 3000 Outdid Him on His Own Album
Ethan Miller, Getty Images
"I've learned that one thing about my life that is certain is trouble," T.I. explained regarding the album title in a recent interview with Rolling Stone. "Be that as it may, I shall embrace that fact and not evade it. We all have faults. Before I let you stand on your high horse and point a finger back down at me, I'm going to give you a big, stiff 'Fuck you.'"
Perhaps the album's most discussed song is the Andre 3000 featuring "Sorry," which was produced by Jazze Pha.
"He shit on me on my own record," T.I. freely admitted.
Even if he's bested on his own album by a fellow ATLien, Tip explains that it's all part of being a multi-dimensional artist. "To expect for me to be one-way every time you see me is to expect me to be a one-dimensional man, which I've never been," he explained. "I've always applauded my efforts to be diverse and multi-faceted."
Trouble Man is in stores Dec. 18.
Watch "T.I. Announces Release Date For New Album"
#fivemin-widget-blogsmith-image-437753{display:none;} .cke_show_borders #fivemin-widget-blogsmith-image-437753, #postcontentcontainer #fivemin-widget-blogsmith-image-437753{width:476px;height:357px;display:block;}
try{document.getElementById("fivemin-widget-blogsmith-image-437753").style.display="none";}catch(e){}


See Hip-Hop's Most Expensive Album Covers Valued by a Jeweler
%VIRTUAL-MultiGallery-161082|164536|161673%