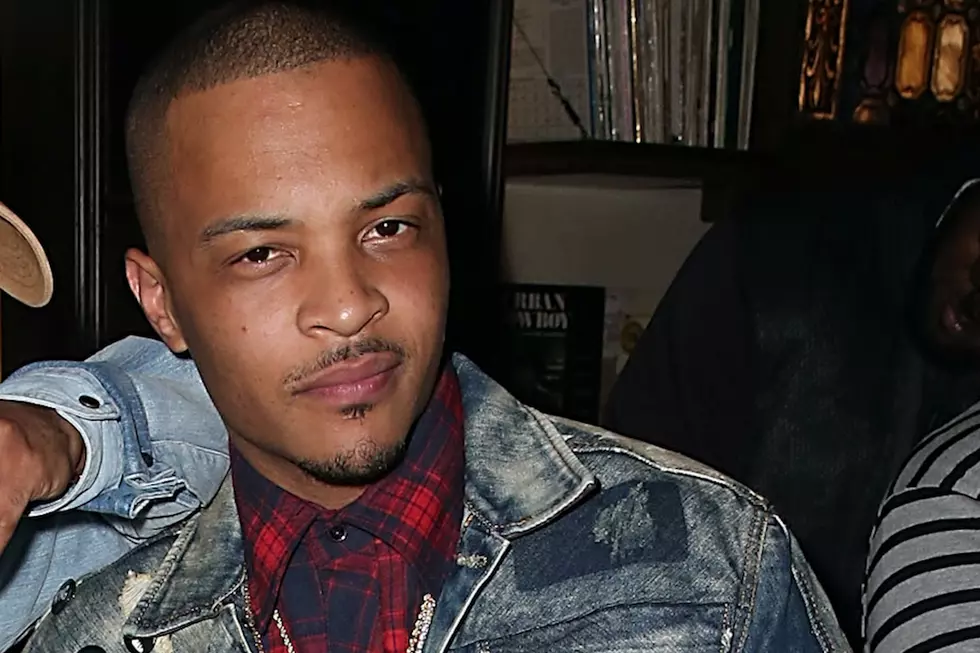 T.I. Refuses to Discuss Troy Ave Shooting: 'That's What Lawyers Are For'
Joe Scarnici, Getty Images
Following a shooting at his New York concert at Irving Plaza on May 25, 2016 that left one man dead and three other people injured, including rapper Troy Ave, TIP recently refused to discuss details about the incident to reporters.
TMZ caught up with the Atlanta-bred rapper to get his take on the situation, after it was reported yesterday (June 21) that Troy Ave will not be charged with murder, after all. Troy Ave was initially arrested and charged with attempted murder and criminal possession of a weapon after surveillance video appeared to show him firing a gun near a VIP area at the venue. Instead, Troy will be charged with attempted second degree murder and four counts of criminal possession of a weapon.
TIP, however, had little say about the incident to TMZ reporters.
"I ain't gon' get into no discussion about any details of any criminal case for anybody – that's what lawyers are for," TIP, formerly known as T.I., said.
TIP did, however, offer that Troy has "enormous potential."
"Me, myself, I've got a lot of love for Troy, and I just think he has enormous potential," TIP added. "He has his own relationship with God. All you gotta do, man, is keep God first, and you can pull through it. Sometimes there are things that involve situations that go beyond what the eyes can see. So for things like that, you've gotta step out on faith. And him being able to do that, man, that will make the difference."