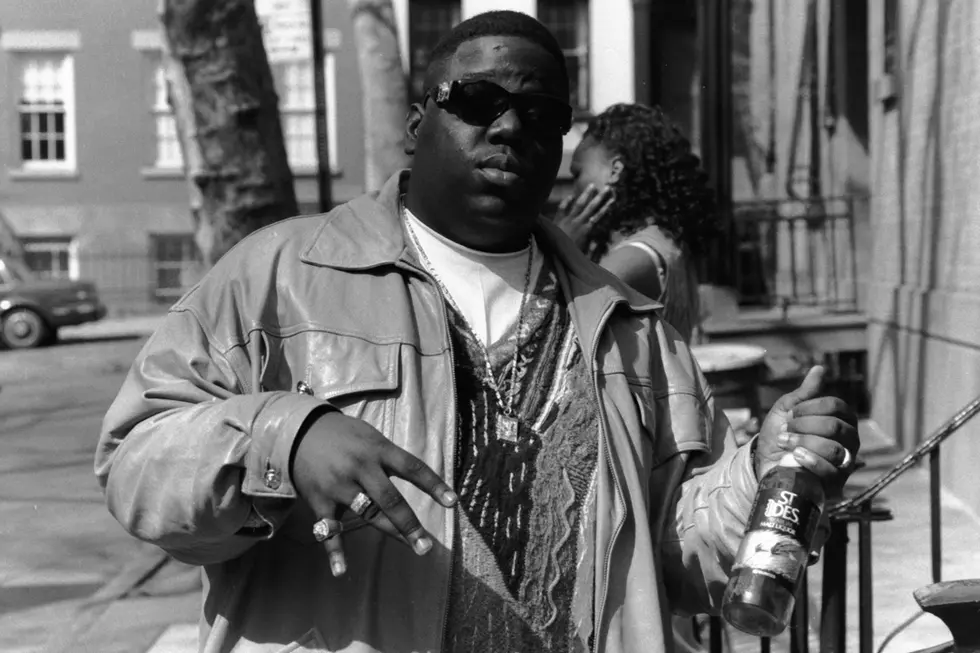 Spotify Honors 20th Anniversary of Biggie's Death With Gold School Playlist [LISTEN]
Adger Cowans, Getty Images
The Notorious B.I.G. may be gone, but his musical legacy will last forever. To commemorate the 20th anniversary of the late rapper's death, Spotify has curated a playlist that is the gold standard for Biggie fans.
As part of their "Gold School" playlist series, the popular streaming service rounded up 50 of B.I.G.'s classic songs for your listening enjoyment. All of the hits are there— "Juicy," "One More Chance," "Big Poppa," "Hypnotize," "Ten Crack Commandments," "Kick in the Door," "Flava In Ya Ear (Remix)" and more. There are even gems like "Dead Wrong" (featuring Eminem), "NYC" (featuring Jadakiss and Faith Evans) and a Biggie & 2Pac freestyle session (by Funkmaster Flex) on here as well.
Spotify also posted some interesting trivia about Biggie's music as it relates to their service. Among the facts included are that "Hypnotize" is the most listened to Biggie track on Spotify and that "Nasty Girl" is a favorite song among women, while "Who Shot Ya" is a favorite for men.
Overall, this means that 20 years after his death, The Notorious B.I.G.'s music is still very fresh. Listen to Spotify's Gold School playlist of Biggie's classic tracks.