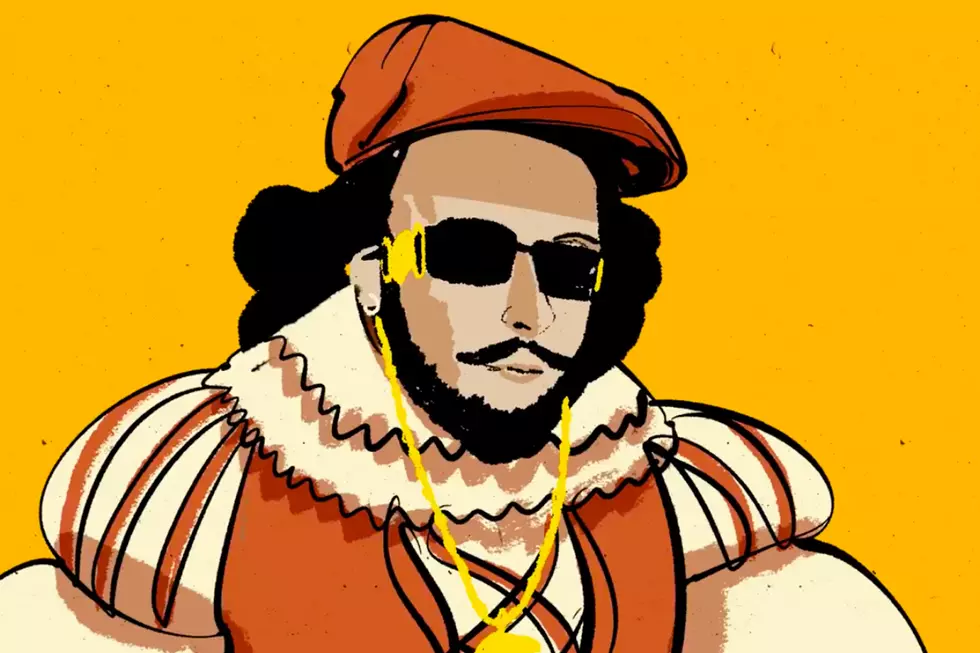 How Biggie's 'Warning' Convinced His Engineer Hip-Hop Was Legit: 'This Dude Is Like Shakespeare'
Berklee Online
The Notorious B.I.G.'s arrival on the scene via his classic 1994 debut, Ready to Die, undeniably altered the hip-hop landscape, pushed by his uncanny storytelling ability and layered flow, which is virtually unmatched. He's one of the best to ever do it, though at the time, one of his main engineers, Prince Charles Alexander didn't get it. In fact, he didn't understand hip-hop at all.
A former funk artist, Alexander, who now is a professor in the Music Production & Engineering Department at Berklee College of Music, admits that early on, he was a little bitter about the music industry pinpointing rap music as the next "big thing."
"Hip-hop blew funk out of the water and literally every funk artist in 1985 lost their deal because of the success of [Run-DMC and Aerosmith's] 'Walk This Way,'" Alexander says in Berklee Online's new four-part video series where teachers detail their history working with iconic artists. "Rap took our jobs. Rap came and said, 'Look, let's get into a fight, and just suckerpunched us.'"
Realizing he needed a new gig, Alexander became a "studio rat" which eventually led him to start working with Diddy in 1992. He remembers mixing early work for Biggie, and still not really getting the whole rap thing, often zoning out when confronted with a word or phrase he didn't understand.
"One day my assistant engineer turned to me and said, 'Are you listening to this guy?' And I said, 'No, not really,'" he said, laughing. "And he said, 'You should pay attention to what he's saying.'"
So he did. Alexander got in his car, and listened to one of Big's greatest lyrical outings, the Easy Moe Bee-produced classic, "Warning." The track alone made Alexander a believer.
"I was like, 'Oh this dude is like Shakespeare!' I hadn't put together this idea that rap was the next extension of what we were doing. It hadn't coalesced for me yet. Around '96, it was like, 'This is black music. This is Fats Waller. This is Little Richard. This is the new thing.'"
Alexander went on to mix Biggie's "One More Chance" at the Hit Factory. He continued his work with Puff and Bad Boy, earning 40 platinum and gold records from the RIAA until he left in 2004.
Rock Stars Who Said Tragically Stupid Things About Hip-Hop