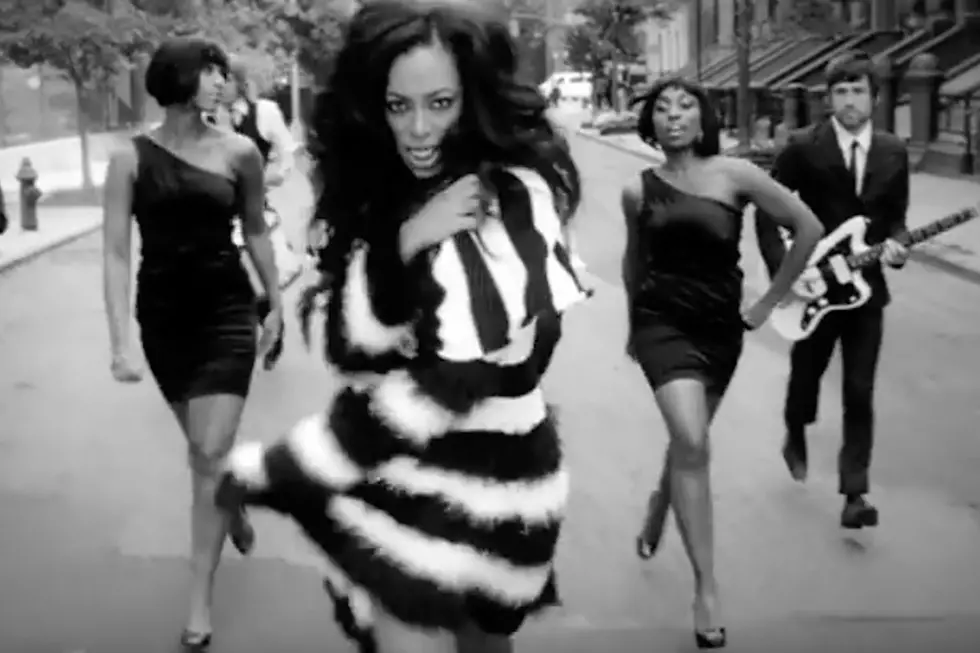 Solange – 'T.O.N.Y.': Throwback Video of the Day
YouTube
Solange's second studio effort Sol-Angel and the Hadley St. Dreams, released on August 26, 2008, is a fantastic album full of songs about love and life behind a sonic backdrop of Motown revivalism. Blaring horns, quirky guitar grooves, electro-synths and doo-wop girl-group choruses comprises much of the music on the project.
Tracks like "I Decided" and "Sandcastle Disco" all feature that Motown sound but its never feels dated due to the grown-up themes. One of the many mature songs is "T.O.N.Y.," an acronym for "The Other Night Y???," co-written by CeeLo Green. The lush song is about a one night stand that Solange woefully regrets.
For the video, Solange tapped creative designer Vashtie Kola (aka Va$htie) to direct. Prior to shooting Solange's clip, Va$htie directed music videos for Box Fresh Pictures under the tutelage of famed videographer Anthony Mandler. She was also a director of creative services for Island/Def Jam under the auspices of Antonio "L.A." Reid.
"When Solange asked me to direct a video for her 3rd single, T.O.N.Y., I was super honored," Va$htie wrote on her blog in 2008. "Not only is she very talented the song is incredible. I mean, the whole album is a smash."
Watch Solange's "T.O.N.Y." Video
Shot in Brooklyn, N.Y., the black-and-white visual features cameo appearances from rappers Kid Cudi and CeeLo Green. At the start of the clip, Solange is frantically running out of a brownstone and is overwrought with emotions about her hook-up with T.O.N.Y., portrayed by Cudi.
"T.O.N.Y. don't call no more / No not at all no more / Maybe there's something wrong with his phone / Or maybe it's morning and the thrill is gone," she sings.
Once Solange arrives at her own home, she takes a pregnancy test and it comes up positive. The video then segues to a dumbfounded T.O.N.Y. who is holding the same pregnancy test and envelope.
At the end of the video, it appears Solange had separated from T.O.N.Y., and raised their love child on her own. She flips over a Polaroid picture to show her and a little boy (played by her real-life son Daniel Julez J. Smith, Jr.) and writing on the picture, "I'm in love now."
Although Sol-Angel and the Hadley St. Dreams didn't do major numbers - sales-wise, it catapulted Solange out from the shadows of her superstar sister Beyoncé. In a 2008 interview with Seventeen magazine, Solange said recording the album allowed her to open up creatively and get some things off her chest.
"[The album was] truly a journey, this was like traveling through the past, present and future of my emotions," she said. "I was facing honesty face to face with the sound, lyrics and soul in the records. I really captured a true reflection musically and artistically of who I am."
15 'I'm All Grown Up' Albums