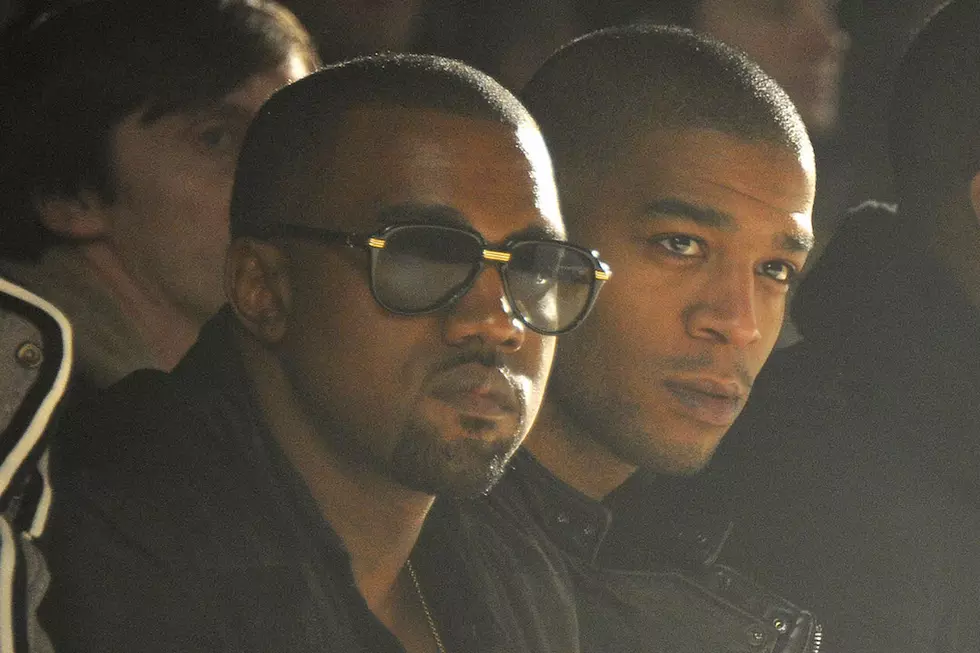 Kanye West and Kid Cudi Reveal 'Kids See Ghosts' Album Art Designed by Takashi Murakami
JasonKempin, Getty Images
Kanye West has revealed the artwork for his next album which drops on Friday, Kids See Ghosts, a joint collaboration with Kid Cudi.
This makes album number three in the series of albums that Kanye produced and is releasing over the next few weeks, all of which feature seven tracks. The artwork for each has been the subject of much-discussion, right along with the music.
First, there was Pusha T's Daytona, which was changed at the last minute to an $85K picture of Whitney Houston's drug riddled bathroom. Next, was his own album, Ye, which he shot on his iPhone hours before the album dropped, and features the simple text "I hate being bipoloar. It's awesome."
Now, the artwork for his joint album with Cudi looks to continue the streak of interesting art, as Kanye recruited Japanese artist Takashi Murakami to create the work. Murakami is known as the "Warhol" of Japan, lauded for his use of bold graphics, anime and manga cartoon style. He's also collaborated with Louis Vuitton.
"Japanese people accept that art and commerce will be blended; and in fact, they are surprised by the rigid and pretentious Western hierarchy of "high art'," Murakami has previously said. "In the West, it certainly is dangerous to blend the two because people will throw all sorts of stones. But that's okay—I'm ready with my hard hat."
Kid's See Ghosts is the latest in a line of consecutive releases produced by Kanye, following Daytona and Ye. It is scheduled for release on Friday, June 8.
Every Kanye West Album Ranked