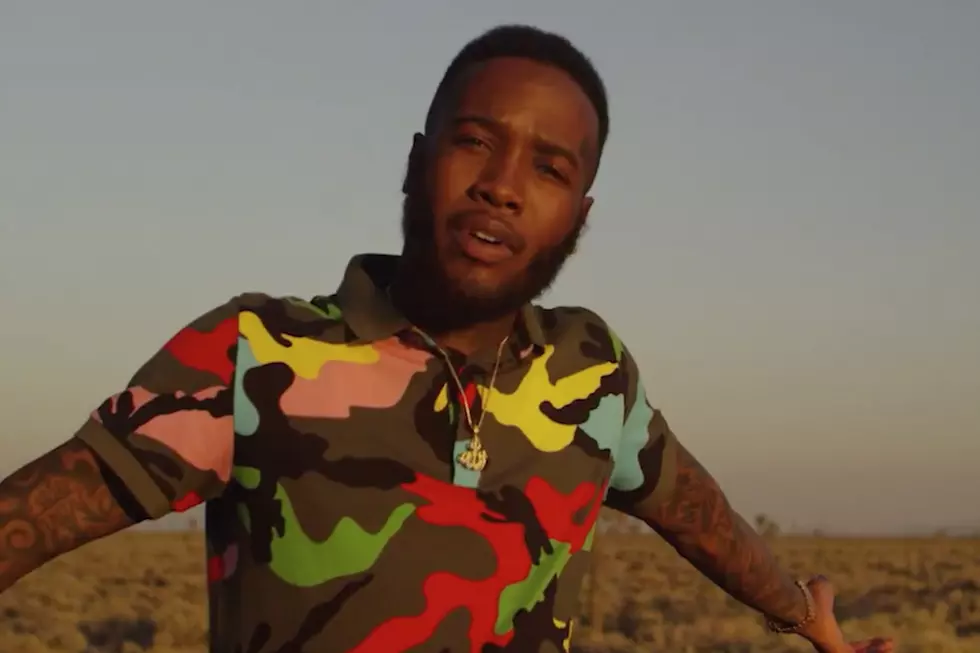 Shy Glizzy Arrested for Disorderly Conduct in Maryland [VIDEO]
YouTube
Rapper Shy Glizzy was arrested in downtown Silver Springs, Md., on Monday (July 27).
According to Complex, the DMV rhymer was taken into custody for disorderly conduct, rioting and resisting arrest, among other charges. His girlfriend was reportedly taken into custody as well.
Several videos have popped up online showing the "I Did It" rapper being placed in handcuffs while on positioned on top of a police vehicle. Glizzy is visibly upset and is yelling at the cops about something. He was later shoved into the cop car.
Several onlookers are also on the scene and watche the whole incident unfold and yell, "Free Glizzy" and "F--- Twelve." In another video, Glizzy's girlfriend can be seen yelling at the police and she is subsequently arrested.
Glizzy's manager has confirmed to XXL that the rapper was arrested. "Yes, he good just dumb s---," he said. There's no word on why Glizzy was confronted by police in the first place.
The 2015 XXL Freshman Class alumunus was able to post bail today (July 28) and released on his own incognizance.
Reps for Shy Glizzy had no comment on the matter. He is currently out on bail.
See XXL Freshman Class: Where Are They Now?