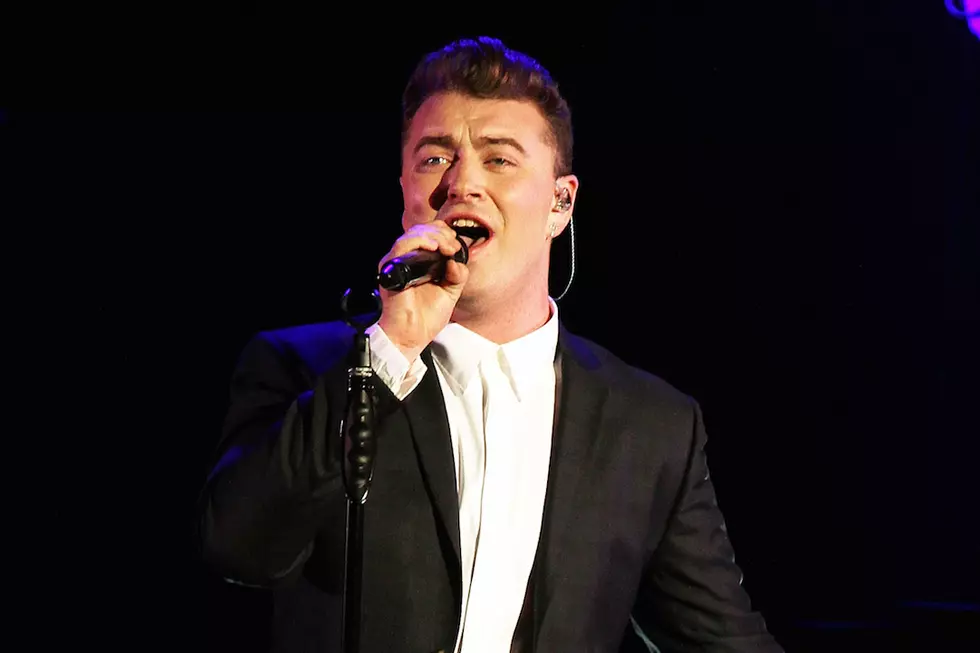 Sam Smith Delivers Tender Performance of 'Lay Me Down' at 2015 iHeartRadio Music Awards [VIDEO]
Laura Cavanaugh, Getty Images
Soul crooner Sam Smith won a slew of trophies at the Grammy Awards back in February. The "Stay With Me" singer continues his winning streak at the 2015 iHeartRadio Music Awards on Sunday (March 29).
Smith took home the trophy for Best New Artist. He wasn't at the ceremony to personally receive the award, but it wasn't too huge of a loss. The British singer, who's now a bit scruffier and slimmer, gave a performance of "Lay Me Down" after his charming acceptance speech. He was just about as tender as you'd expect as he hit the high notes just right while wearing his dapper blue suit.
Overall, it was a great performance and a great consolation prize for fans who may have been disappointed that he didn't show up to receive his iHeart Award.
See 2015 iHeart Radio Music Awards Red Carpet