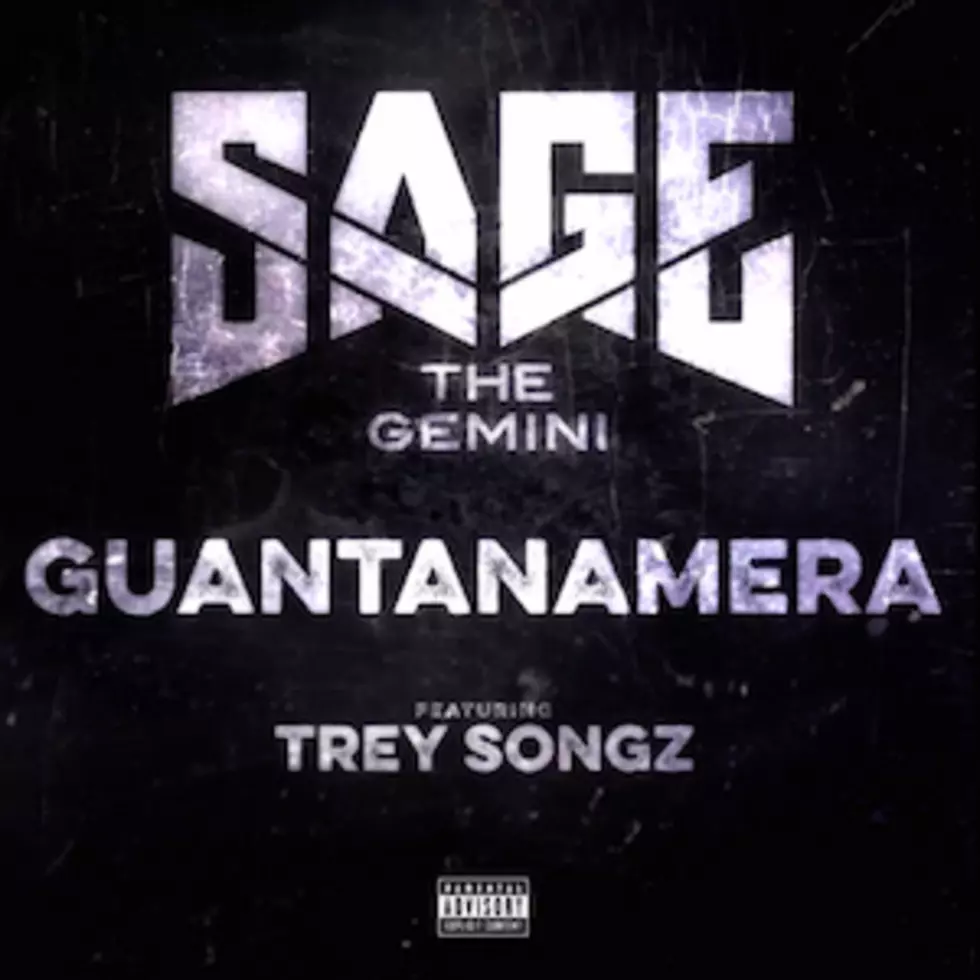 Sage the Gemini Enlists Trey Songz for 'Guantanamera'
YouTube
Sage the Gemini had the clubs jumping last year with his hit singles "Gas Pedal" and "Red Nose." Now the Bay Area rhymer returns with a new tune called "Guantanamera" featuring Trey Songz.
The song is a slight reworking of the Cuban anthem of the same name by the Sandpipers, which Wyclef Jean famously covered on his 1997 album, The Carnival.
On the track, Sage and Trey deliver lines about beautiful women from Guantanamo. Over a bass-heavy beat and eerie synths, the Bay Area rhymer describes those attractive beauties.
"Guantanamera we in Venezuela / I don't know her name but I know where she came from / House so big I can't see my neighbors / I grab 'em and pass 'em, you try to save 'em," he raps.
Meanwhile, Trey, under his rap alias Trigga, is on the prowl and ready to snatch another man's Guantanamera if he's not looking. "Vamanos, knock em all down like dominoes / Then I tell them adios / If you got a bad bitch and she suck a good d---, better lock her p---- down / And you call it Guantanamo / Huh, that p---- tryin' to run, call that cardio," he spits.
Overall, "Guantanamera" is a mindless club jam that is strictly for turning up on the dance floor. Currently, the 22-year-old rhymer is courting his own Guantanamera. Sage is reportedly dating R&B songbird Jordin Sparks. The couple have been sharing a bevy of lovey-dovey photos on their Instagram accounts.
Check out the song below.
Listen to Sage the Gemini's "Guantanamera" Feat. Trey Songz
See 10 Rappers & Singers Promoting Unexpected Products