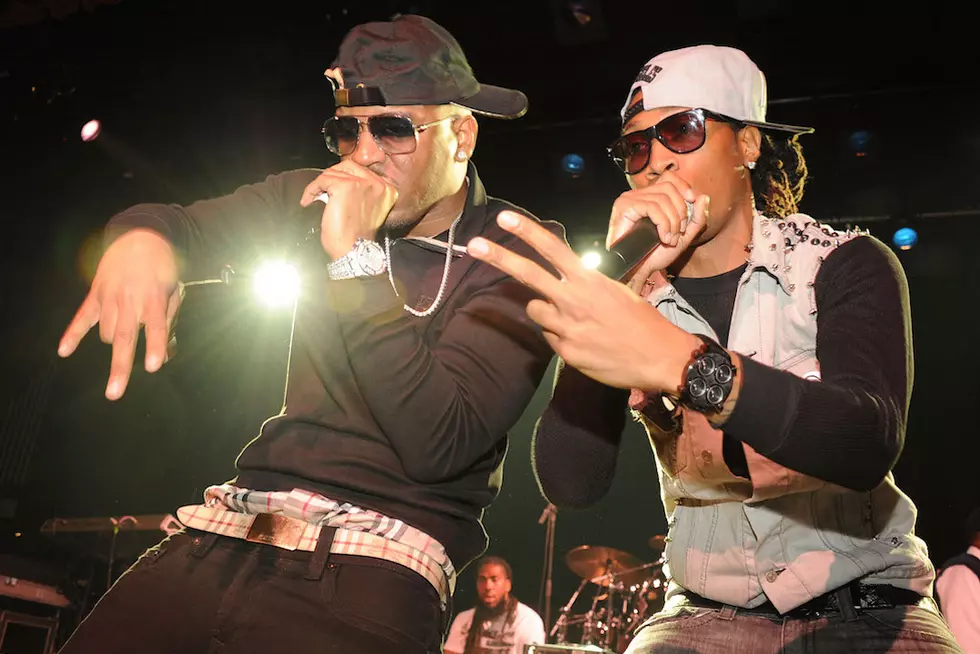 Rocko Releases Video Interview of Future as $10 Million Lawsuit Looms
Rick Diamond, Getty Images
Rocko is making his case in the court of public opinion. The rapper filed a $10 million dollar breach of contract lawsuit against his longtime friend Future this past week, claiming that Future inked a side deal to cut him out after he helped build the rap star's career from the ground up. Now, Rocko has posted old interview footage of Future acknowledging that he's always been with Rocko--seemingly to confirm just how much of a role he's played in Future's success.
"Me and Rock been working forever," Future Hendrix says in the short Instagram vid. "Like, it's been years and years. Even when he did 'Umma Do Me.' The whole time, before he did 'Umma Do Me,' I was always right there with him the studio. When he did his deal with L.A. [Reid] and...I was right there with him going the office, going to the labels, walking through the label.
He was doing his phoners, I'm right there with him doing them. Sitting right there with him. When he's doing the interview, I might not be on the camera, but I was probably right over there behind the camera.
"I was always there the whole time. It was just I know how to play my position," he adds.
Rocko captioned the post to let everyone know the point that he is making.
"ME & MY N---- WERE TOGETHER EVERY DAY! THAT WAS MY MUTHAF---IN BROTHER! ANYTHING I DID I ALWAYS MADE SURE HE WAS THERE TO BE A PART OF IT!"
Other than a series of subliminal tweets, Future has yet to respond officially to the lawsuit or to Rocko's claims.