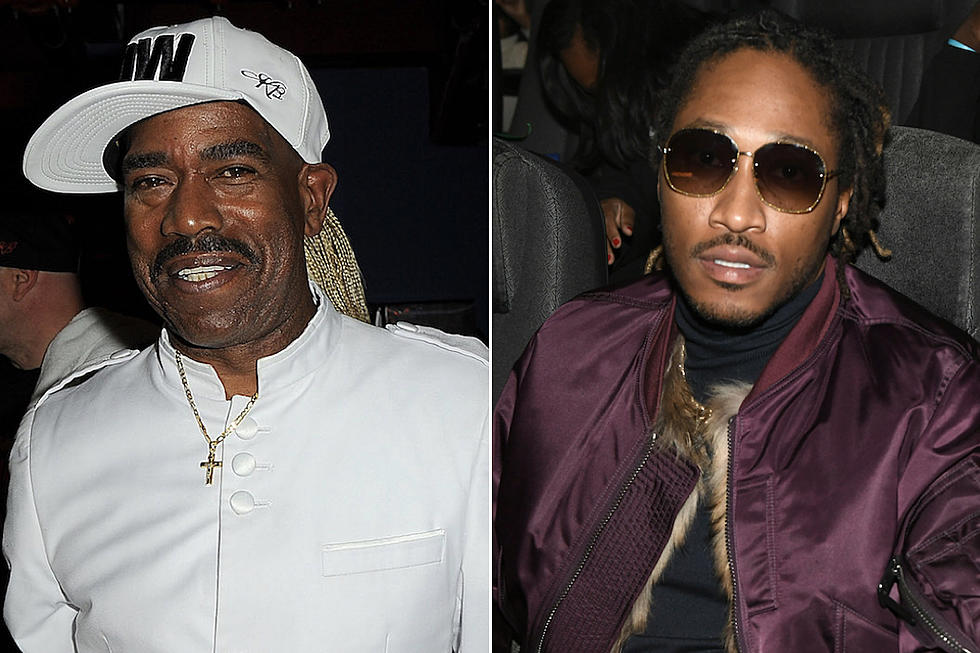 Kurtis Blow Salutes Future: 'He's an Incredible Rapper That Should Get More Respect'
Chance Yeh / Paras Griffin, Getty Images
In a Reddit AMA question-and-answer session on Wednesday (May 16), Blow gave props to Future and revealed that he listens to mumble rap, which has caused a debate between purists and today's young fans over its place in hip-hop.
When it comes to the current landscape of rap, Blow expressed his enthusiasm for the genre's continuous growth. "I am actually proud to be in hip-hop," he wrote (via Complex).
"It is the No. 1 genre in the world. 25 percent of all music streamed is hip-hop, and everyone involved should get the credit and the props, and my hat goes off to everyone involved who made it the success it is today," he continued.
"Change is sometimes difficult to understand. Instead of looking at it as a regression, why not look at it as evolution," he added. "Perhaps one of the reasons change is so great is that it allows us to appreciate good things before they become stale. Always keep it fresh."
When asked to name some of the influential artists he sees right now, Blow named two - Atlanta rapper-producer Future and fellow Mississippi rhymer David Banner.
"I'd say Future should get more respect than he does," he wrote. "He's an incredible rapper that doesn't get the credit he deserves. Maybe even David Banner, whose activism doesn't get enough attention."
Blow added that he's even up for a collaboration with Future writing, "Future, call me! I'm down."
Blow also name-dropped a few more rappers he admires, namely Kendrick Lamar and Gucci Mane. When a fan asked Blow about Young Thug's lack of lyrical content despite his unique flow, he replied, "To each man his own. We are all blessed with a talent given to us by God. Let that man live!"
There are plenty of gems in Kurtis Blow's Reddit AMA session. To check it out, click here.
13 Comeback Rap Albums That Saved Careers