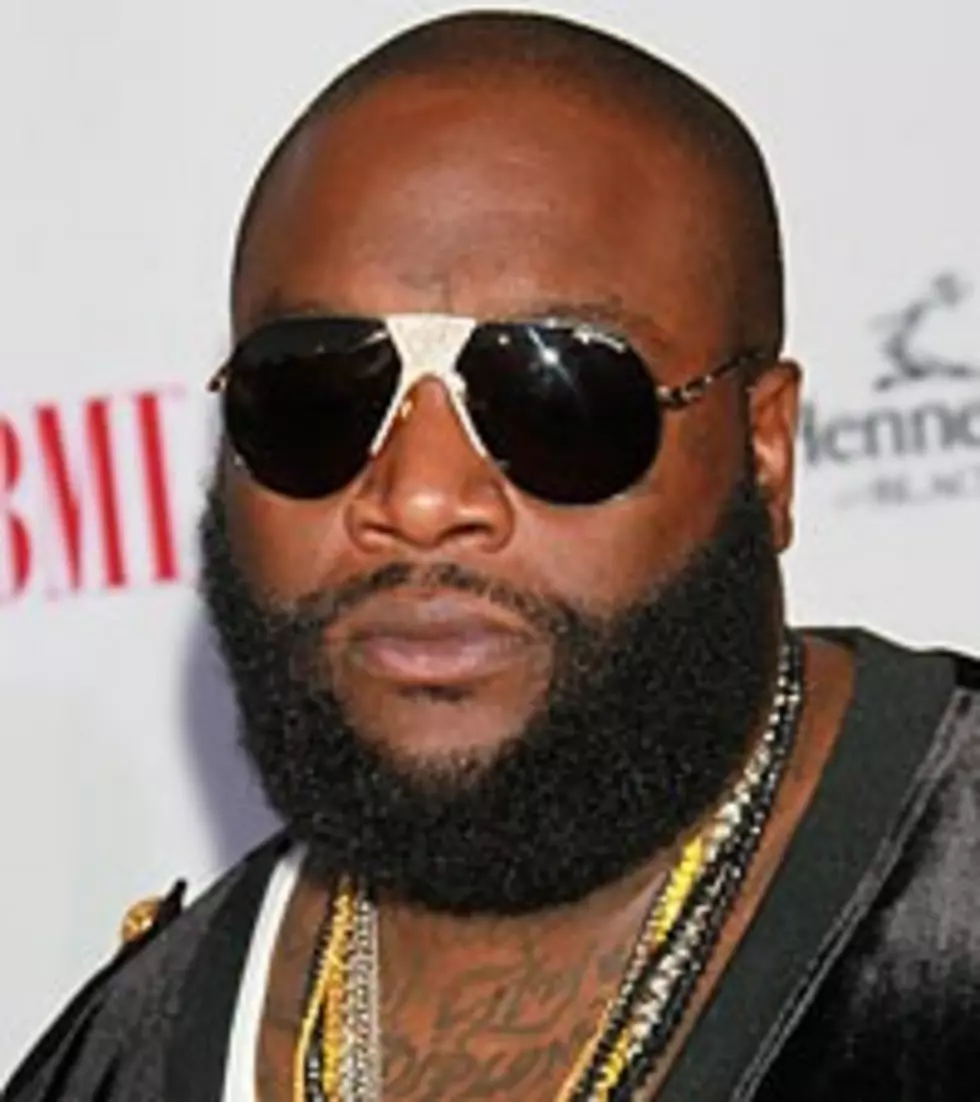 Rick Ross Sex Tape Allegedly Hits the 'Net (NSFW)
David Livingston/Getty Images‏
Rick Ross has become the latest celebrity to have allegedly fallen victim to a sex tape leak. An intro to the tape posted on ThisIs50.com features an overweight bald man with a long beard, snuggling with and fondling a woman in what appears to be a hotel room. Although Ross' face cannot be seen clearly, judging by the fact that the tape was posted on nemesis 50 Cent's website, there's a good chance that this is all one big hoax. Hopefully.
The site also features a link to more graphic pictures of the man and woman engaging in intercourse but we'll spare you all of the gory details. Ross has yet to respond to the tape but this isn't the first time that he has been taunted by 50. In 2009 50 published a sex tape that featured Ross' baby mama. The two have been firing shots at one another for a while now, yet according to the Maybach Music CEO, he's more focused on making money than worrying about beef. "It's 2010 going on 2011 and if it ain't about brown money bags I can't even acknowledge it," Ross told The BoomBox earlier this month. "I don't even know how to do that no more, I did that."
Click below to watch "Ross" play snuggle buddies with the unknown woman.