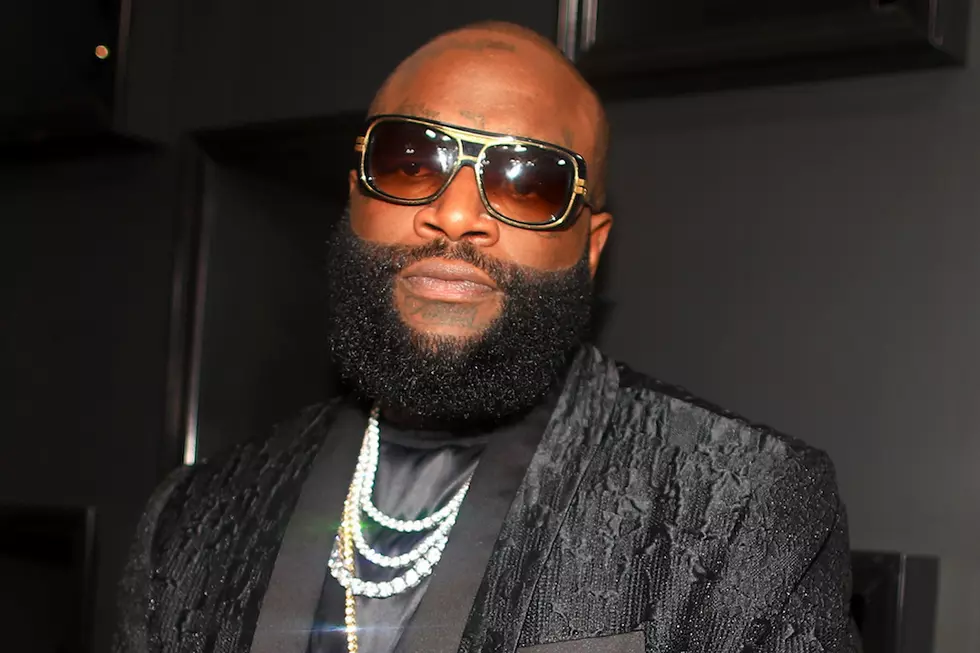 Rick Ross Pays Tribute to Prodigy and Chester Bennington at Billboard Hot 100 Fest
Christopher Polk, Getty Images
During his set at the 2017 Billboard Hot 100 Fest on Saturday, Rick Ross took some time to honor to artists the music world recently lost.
Towards the end of Ross' set, the rapper paid tribute to Prodigy of Mobb Deep, having his DJ play a portion of "Shook Ones, Pt. II." Rozay also honored Chester Bennington of Linkin Park, playing "Numb/Encore" from the group's collaborative EP with JAY-Z, Billboard reports.
Rick Ross wasn't the only artist to honor Bennington over the weekend. During his set at the Virgin V Festival in England, JAY-Z paid tribute to the late singer, asking for the lights to be dimmed and requesting the crowd to "light it up tonight for Chester." Hov added, "Please make some noise so he can hear you all the way in heaven tonight."
Bennington passed away at the age of 41 on July 20, 2017, while Prodigy passed away at the age of 42 on June 20.
See 100 Hip-Hop Facts That Will Blow Your Mind