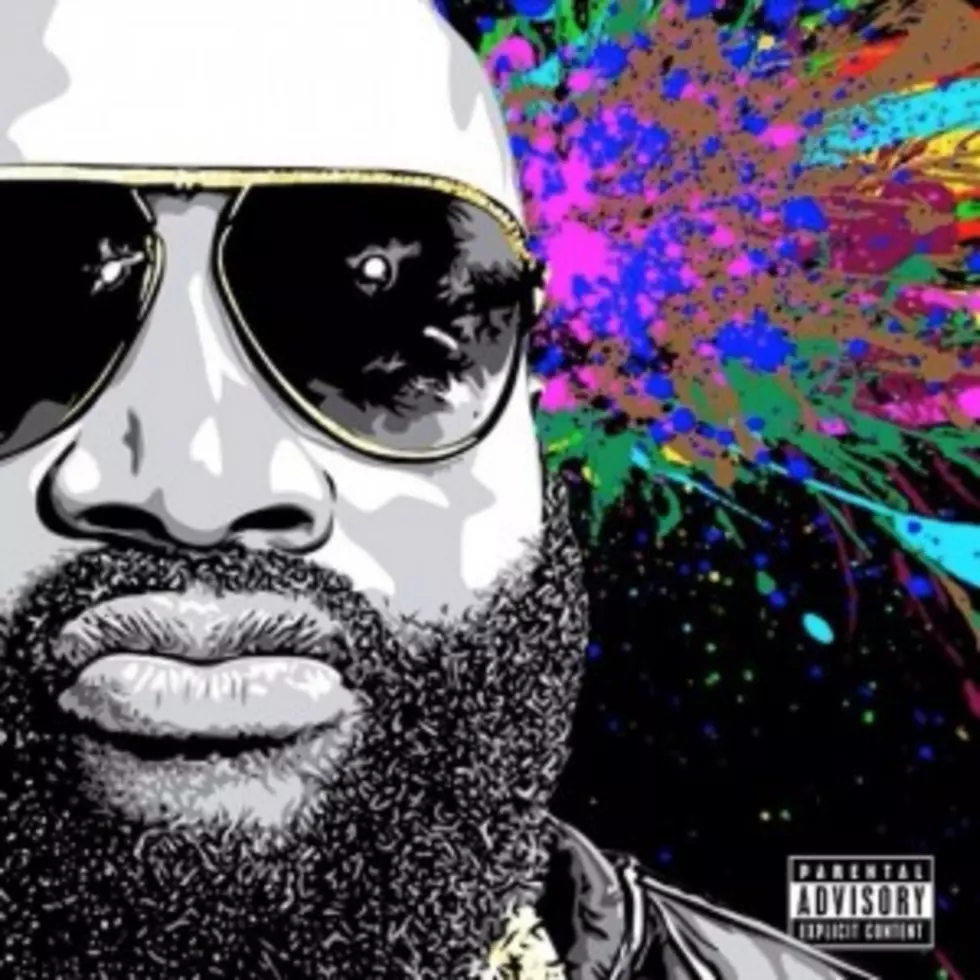 Rick Ross' Epic 'Mastermind' Album Is Available for Streaming
Def Jam
Music lovers got spoiled last night. Not only did they get treated to Pharrell's new album on iTunes Radio, they also received Rick Ross' 'Mastermind' on the streaming service as well.
The deluxe edition of 'Mastermind' -- the clean version -- was made available for fans Tuesday evening (Feb. 25). The new LP, a follow-up to 2012's 'God Forgives, I Don't,' meshes more soulful backdrops with his career-making trap vibes.
Although Ross' presence is unmistakable, 'Mastermind' comes packed with star features. They include typical partners in crime French Montana, co-MMG rhymer Meek Mill and Diddy. Dancehall artists Sizzla and Mavado, Jay Z and G.O.O.D. Music's Kanye West and Big Sean also make appearances.
'Mastermind' has 19 tracks to get through, but 'In Vein' featuring the Weeknd and 'Sanctified' featuring West and Sean stand out as immediate highlights on first listen.
Is 'Mastermind' a return to Ross' 'Deeper Than Rap' or 'Teflon Don' prime? Check it out for yourself. The project officially hits stores March 4.
'Mastermind' Tracklist
1. 'Intro'
2. 'Rich Is Gangsta'
3. 'Drug Dealers Dream'
4. 'Shots Fired'
5. 'Nobody'
6. 'The Devil Is a Lie' feat. Jay Z
7. 'Mafia Music III' feat. Sizzla & Mavado
8. 'War Ready' feat. Jeezy
9. 'What a Shame'
10. 'Supreme'
11. 'Blk & Wht'
12. 'Dope Bitch (Skit)'
13. 'In Vein' feat. The Weeknd
14. 'Sanctified' feat. Kanye West & Big Sean
15. 'Walkin On Air' feat. Meek Mill
16. 'Thug Cry' feat. Lil Wayne
Deluxe
17. 'Blessing in Disguise' feat. Scarface & Z-Ro
18. 'Paradise Lost'
19. 'YouKnowIGotIt' (Reprise)