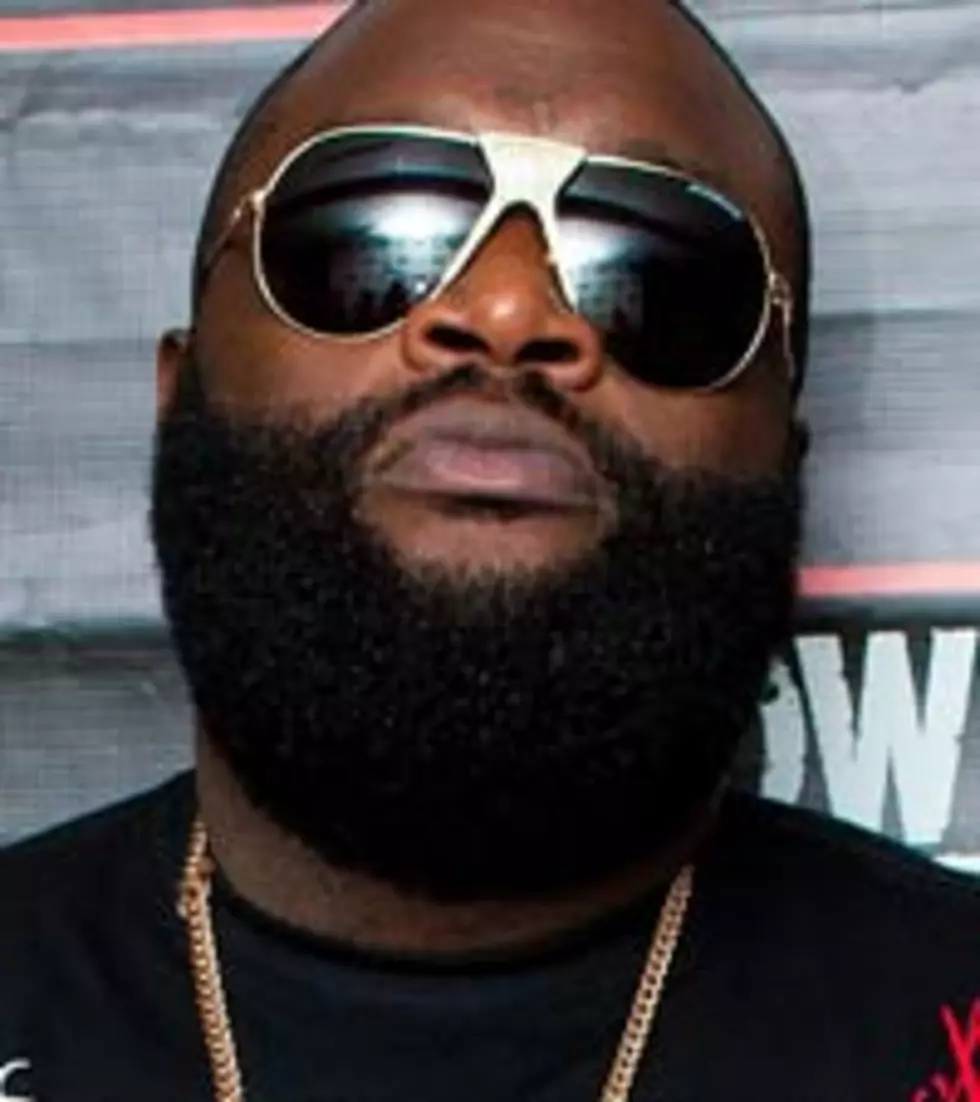 Rick Ross Discusses His 'Passionate' Lovemaking on 'Chelsea Lately'
Getty Images
With Rick Ross' fifth studio album, God Forgives, I Don't, in stores Tuesday (July 31), the Miami rap don has been showing his face at radio and on TV promoting the effort. His recent stop was to "Chelsea Lately," where he took a seat to discuss his new LP, his skills in the bedroom and the cars he fancies.
As the discussion began, host Chelsea Handler took a seat on Ross' lap, making for an interesting guest and host discourse. "I love big black men," she states as Rozay rubbed her back.
The two chatted about getting married, though the shades-wearing MC wouldn't officially tie the knot with Handler but rather give her a ceremony and head straight to the honeymoon without signing any paperwork. As for what would happen in the bedroom, Ross was confident in his lovemaking abilities.
"I'm very passionate, extremely," Ross told Handler. She referenced his "tender" ways before saying they'd head to the honeymoon in his Maybach.