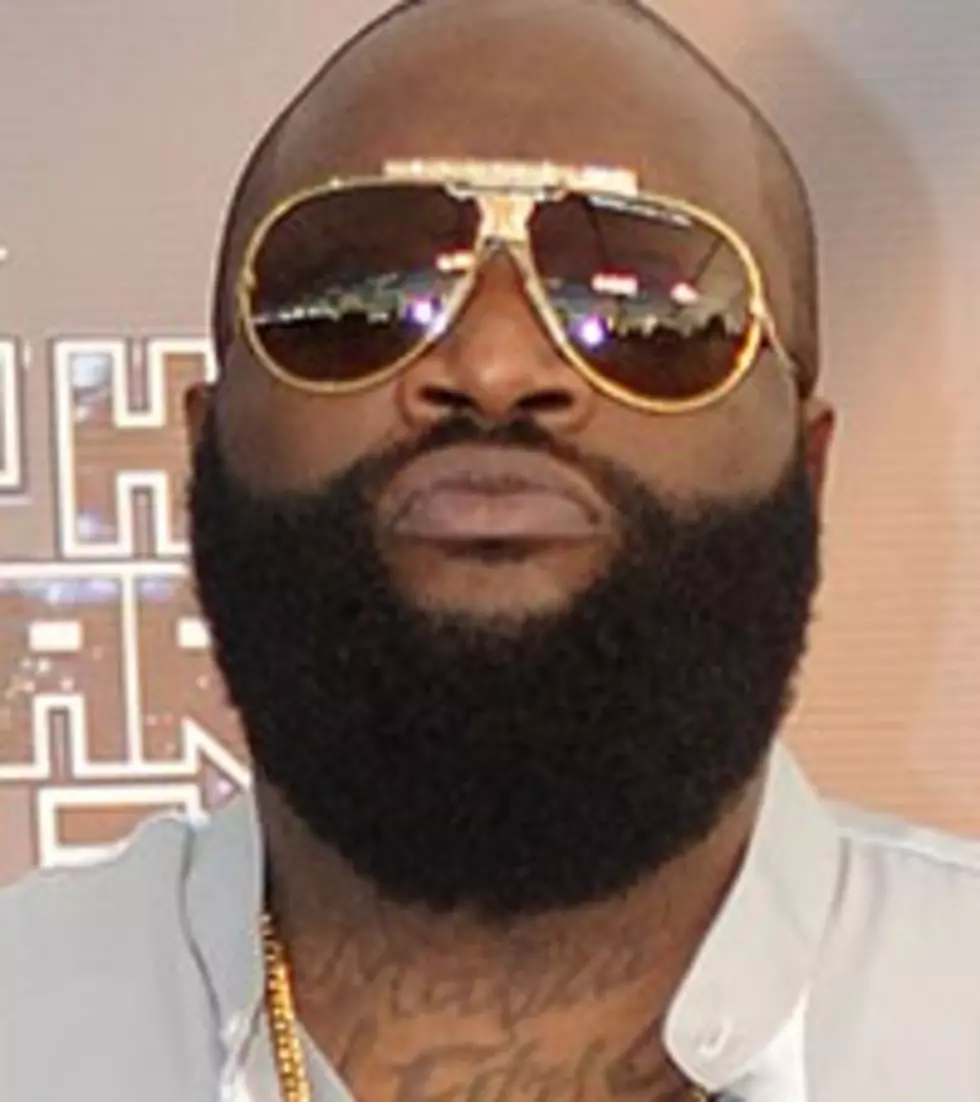 Rick Ross Cancels Shows, Gang Threats or Promoters to Blame?
Chris McKay, Getty Images
UPDATE: AllHipHop.com reports that reps from the Rick Ross camp have now reported all of the remaining Maybach Music Group tour dates cancelled -- not just the North Carolina shows.
The tour was expected to continue into December but reps state that due to "apparent lack of organization and communication on the part of the tour promoter," the rest of the shows are now off.
"I want to apologize to all of my fans who I missed performing for due to the cancellations and want to let them know that I will get back to their cities. I enjoyed my experience with my little bros Wale and Meek Mill and I'm ready to get back in the studio to make good music," Ross said.
Rick Ross, fresh off his GQ Magazine Bawse of the Year honor, has called off two tour dates in North Carolina, allegedly due to threats made by a local gang. The group is called the Gangster Disciples, and they are upset with Ross for mentioning their jailed leader Larry Hoover in his song "Blowin' Money Fast."
In addition, the gang uses a six pointed star as their emblem. Ross's recent mixtape Black Bar Mitzvah features the Bawse's face emblazoned on a six pointed star for the cover art. In YouTube videos the gang threaten to kill the big guy and everyone else affiliated with Maybach Music. In a music video that follows a lyric states "We Maybach killers."
Watch the Gangster Disciples Detail Why They're Upset With Rick Ross Video

Ross has since tweeted that the shows in Greensboro and Charlotte were cancelled due to promoters, not the GD gang. Livenation is offering refunds to anyone who purchased tickets to the concerts. The Maybach Music creator is currently on tour promoting his God Forgives, I Don't album.
Wale, Machine Gun Kelly and Meek Mill were all set to perform at the two shows as well. A concert planned for next Sunday night in Nashville is currently still scheduled.
Watch Rick Ross' "Diced Pineapple" Video


See Photos of Maybach Music's Meek Mill New York Listening Party
%VIRTUAL-MultiGallery-168171|171968|168286%