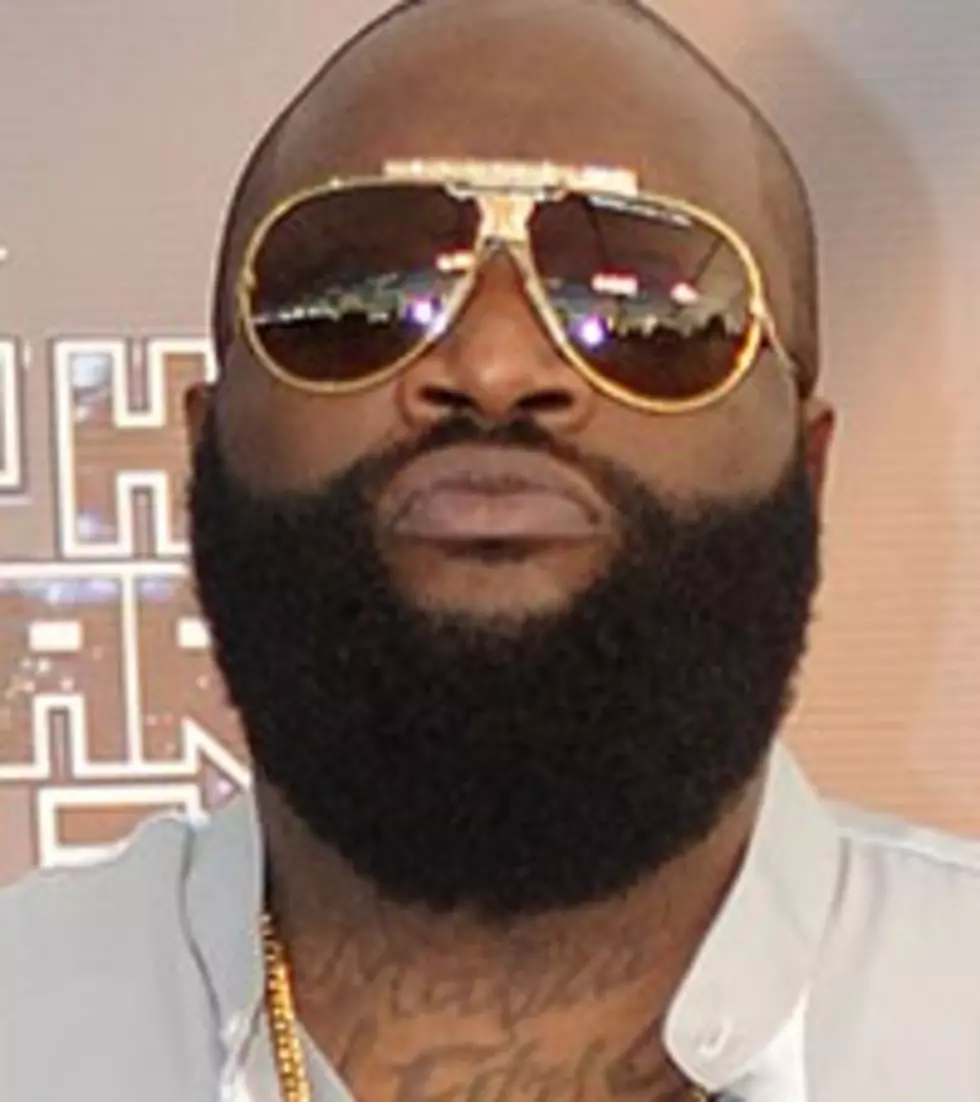 Rick Ross Blames Promoter, Not Gangs, For Canceled Tour Dates
Chris McKay, Getty Images
In a recent interview, Rick Ross cleared up the drama surrounding his recently canceled tour dates -- which he claims had nothing to do with gang threats.
"I canceled the rest of the tour due to the promoter, he wasn't really handlin' his business," the God Forgives I Don't creator declared.
Ross says the promoter Shawn Gee canceled three tour dates without giving him notice. "I just felt like that was some power that I needed to take away from homey, so I canceled the rest of the dates that I had arranged with him. Once they began to unravel, I shut it down. Never was it due to any threats," he continued.
"Any dude can stand in a crowd with 30 or 40 dudes and everybody real, everybody trill, everybody 'bout that life, everybody gangsta. But when the choppers come out, everybody fold," said the Miami-based rapper, denying that their threats had any impact on his decision to cancel shows.
"So if you screamin', 'Cut a check, we need a check.' Ain't no checks gettin' cut. Ain't never no checks gettin' cut. I don't play those games," he threatened. "I consider that extortion, we don't play like that."
Watch the Gangster Disciples Explain Their Beef With Rick Ross


See Photos of Maybach Music's Meek Mill New York Listening Party
%VIRTUAL-MultiGallery-168171|171968|168286%