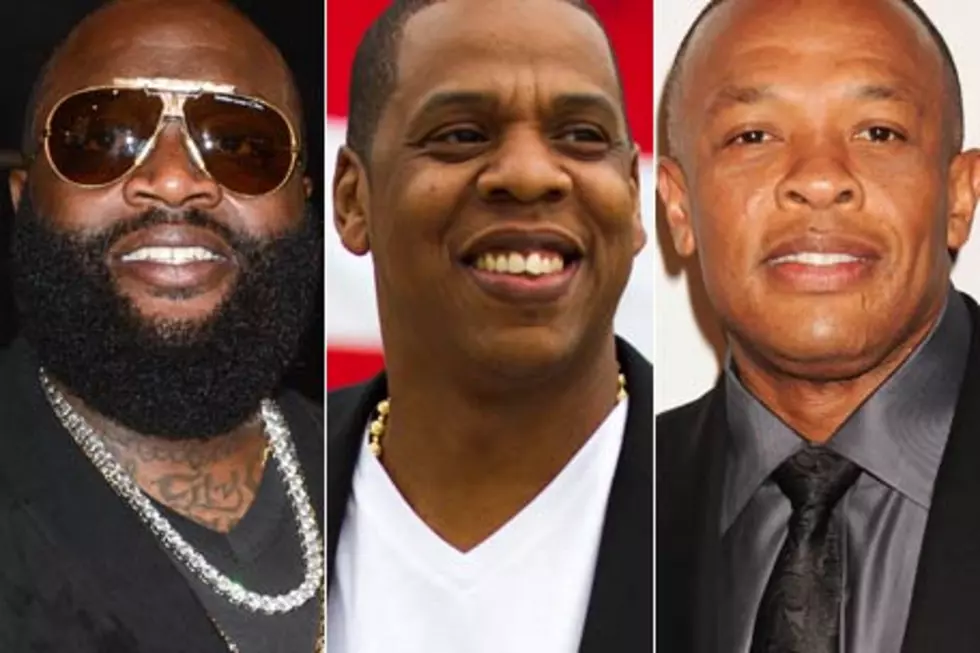 Rick Ross '3 Kings': Jay-Z and Dr. Dre Team Up With Maybach Music Boss
Getty Images
Rick Ross is nearing the release of his fifth studio album God Forgives, I Don't, due July 31. A tracklisting of the effort debuted earlier this month, showcasing a promising track titled "3 Kings" featuring Jay-Z and Dr. Dre. Now the Maybach Music Group head honcho delivers the song in full form.
Produced by Jake One, Dre commences the track, rhyming of his early beginnings to his current success. "We started out mopping floors/ And now we front row at the awards/ No. 1 for the last 20 years/ If you real motherfucker scream 'Cheers,'" the Aftermath label creator raps.
Ross does his usual lines centered on women, money and music. "I only love her if her ass fat/ We used to listen to this track in my Maybach/ I'm just tryna be a billionaire/ Come and suck a dick for a millionaire," he spits.
Jay closes out the track with a verse that proves he's in a league all his own. "Ex D-boy used to park my Beamer/ Now look at me I can park in my own arena/ I only love her if her weave new/ I'm still a hood n---- what you want me to do," Hov rhymes.

Listen to Rick Ross' "3 Kings" Feat. Jay-Z & Dr. Dre


Listen to Rick Ross' Speak With Funkmaster Flex on the Creation of "3 Kings"


See Hip-Hop's Worst Jobs
%VIRTUAL-MultiGallery-154727|159709|159884%