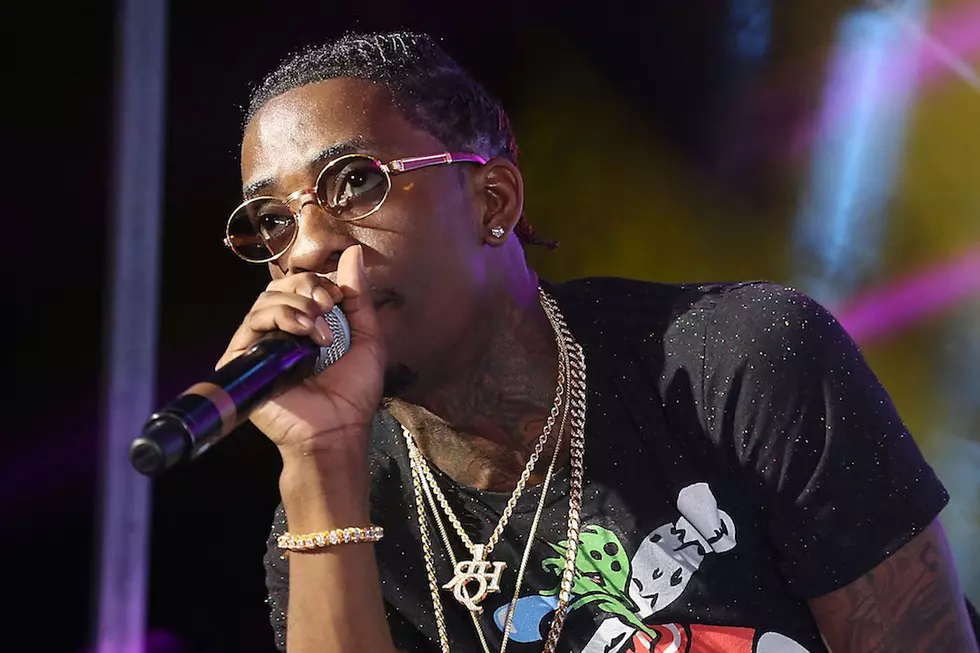 Rich Homie Quan's Entourage Involved in Club Shooting
Rachel Murray, Getty Images
Another day, another rap beef gone awry. Rich Homie Quan is in caught up in the middle of an alleged gun battle that happened outside of a club in North Carolina on early Sunday morning (Sept. 11).
According to TMZ, the NCPD responded to a call of a shooting that happened in the parking lot of the Diamond Club at 3AM. Five people were injured during the altercation but thankfully no one was killed.
Rich Homie Quan wasn't involved in the shooting but apparently his entourage was embroiled in the melee. As you can see, this is just a mess.
Hopefully, the Atlanta rapper can avoid any more trouble since he reached a settlement with his former label, Think It's A Game Records. Now he has to find a new label home — a good position to be in for the 26-year-old rhymer.
"I feel like LeBron James, I'm ready and looking forward to ending 2016 with a bang, my fans will not be disappointed," Quan said in a press release. "It will be cinematic. Just like a movie."