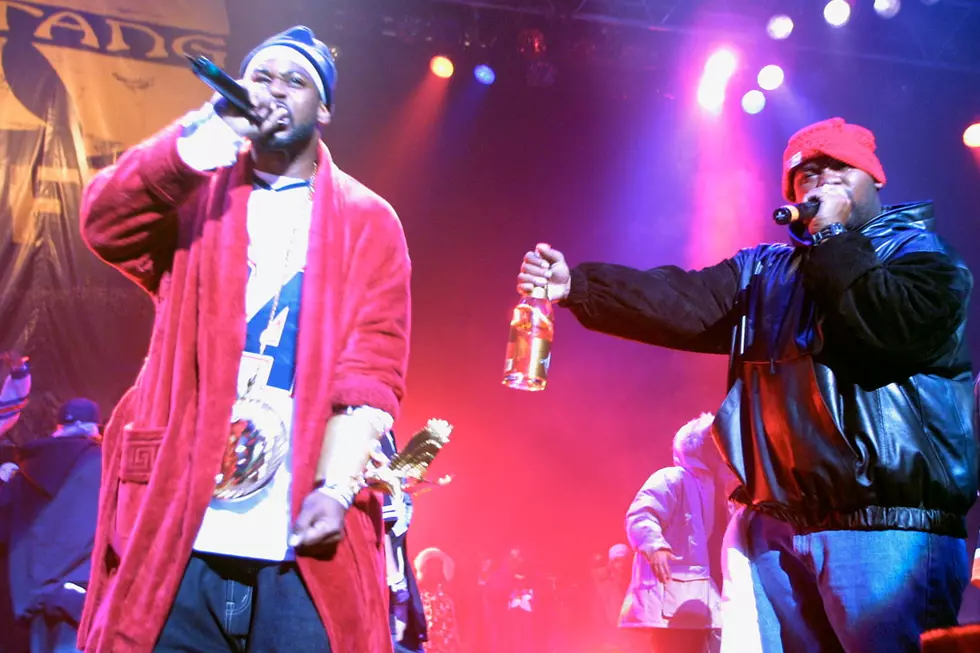 Raekwon and Ghostface Killah Create Magic on 'This is What It Comes To' Remix [LISTEN]
Scott Gries, Getty Images
Once in a while our hip-hop legends will give the fans exactly what they want.
Jay Z did it when he reunited the Roc-A-Fella team for that B-Sides concert a couple of years ago. A Tribe Called Quest did it when they got the band back together to drop their sensational We Got It from Here ... Thank You 4 Your Service album, and now Raekwon and Ghostface Killah are doing it.
Sure, both Wu-Tang rappers are masters at creating vivid stories on their own but when they team up, you're bound to get something even more special and timeless.
That's certainly the case on the remix for Rae's "This is What It Comes To," where both Staten Island MCs sketch some of the freshest rhymes you'll hear in a while. Plus, the beat is crazy too, and it hits you right in the heart, especially if you like that gritty East Coast sound.
In a new interview with Billboard, The Chef spoke about the remix and said he did it for the fans.
"Ghost is my brother, and we've been on this blessed journey for a while now," he said. "Me and Ghost are an institution, and I know the fans were calling for a remix, so this is what it comes to, Ironman Lunch Mix.
You can peep the remix below and cop Raekwon's The Wild LP on March 24.
Marvel's Dopest Hip-Hop Variant Covers