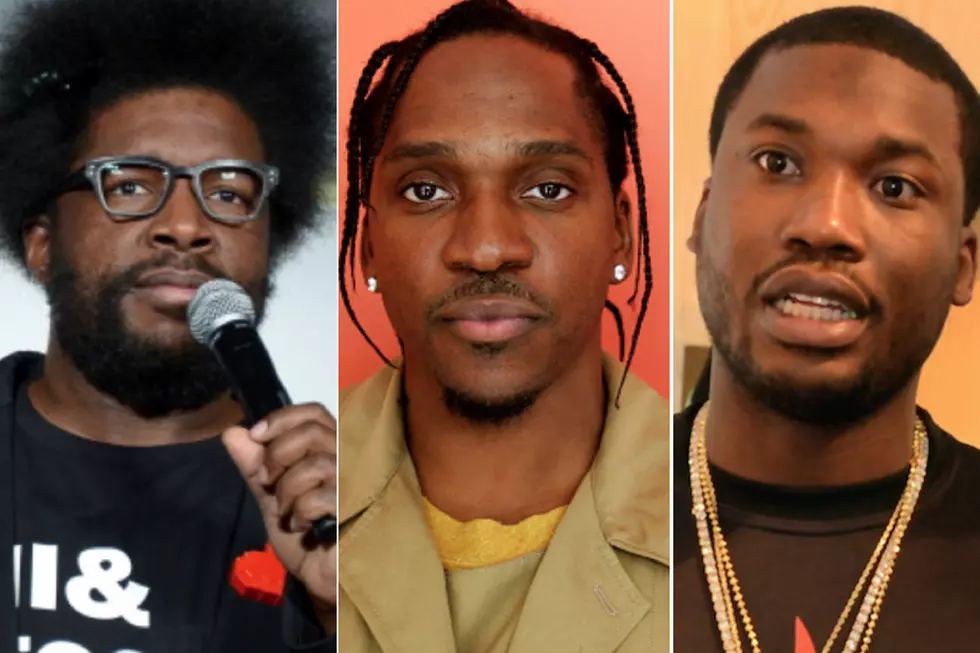 Questlove, Pusha T, Meek Mill and More React to Police Shooting of Terence Crutcher
Michael Loccisano / Mike Laurie / Rick Diamond, Getty Images
The shooting of Terence Crutcher adds to a very long list of black citizens who have been shot and killed by police. This hasn't gone unnoticed by rappers and celebrities who went on social media to express their anger over this latest shooting.
"So all you you "mad at national anthem kneelers" w verification checks----yall got another 2 cents for #TerenceCruthcher or nah?" tweeted Roots drummer Questlove to those who are opposed of athletes kneeling during the national anthem but not offended by unjust police killings of unarmed black citizens.
Rapper Pusha T directed his vitriol at police nationwide, who are quiet about the Terence Crutcher shooting. "To all law enforcement around the country, YOUR SILENCE IS SICKENING!!! #TerenceCrutcher was MURDERED!!" he wrote.
Meanwhile, fellow rhymer Meek Mill went on his Instagram account to express his frustration.
Rapper Jean Grae and producer Boi-ida also added their voice to the conversation. Check out various reactions from artists and celebrities below.
50 Inspirational Quotes From Your Favorite Rappers