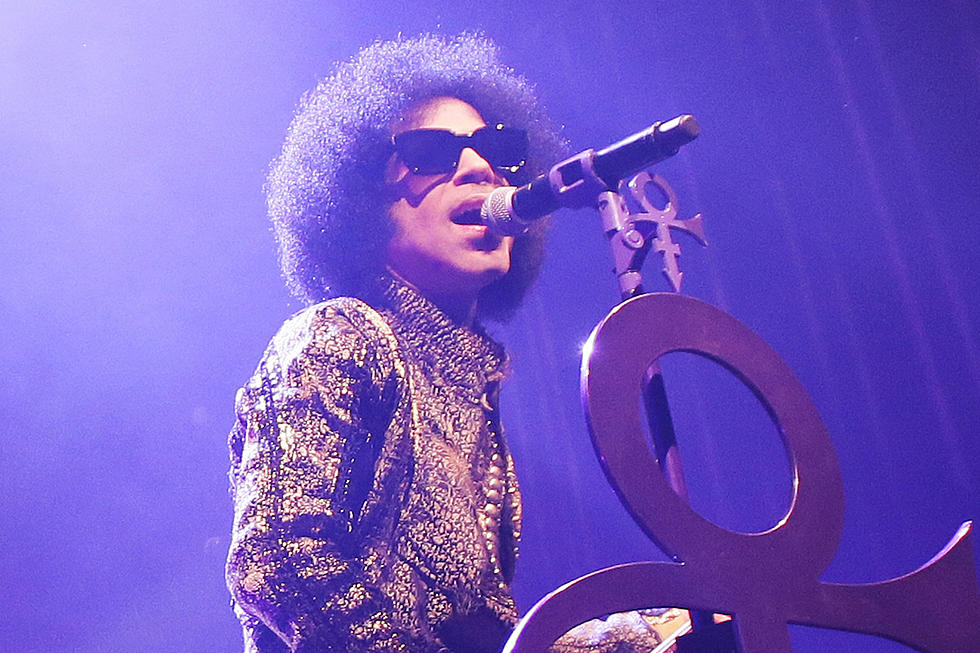 Prince's Final Concert in Atlanta Surfaces Online
Chelsea Lauren, Getty Images
Prince's music is getting played all over the world, sadly, after the late musician passed away on Thursday (April 21). However, audio from what could be Prince's final concert performance appeared online today.
The audio comes from the Purple One's one-night "Piano and a Microphone" show in Atlanta, which took place in Atlanta on April 14. This was Prince's make-up date for an April 7 concert that Prince canceled because he was feeling ill.
Ironically, this might be the same concert Prince allowed his fans to listen to during his special party at Paisley Park last Saturday (April 16). It was there he told the crowd that he hopes to release a live album of his Atlanta show in the future.
It's a lively set with Prince and only his piano performing his classic hits. Among the songs the singer-pianist performed include "U Got the Look," "Pop Life," "Little Red Corvette," "Baby I'm a Star," "Diamond and Pearls," "Kiss" and many others.
Prince doesn't allow cameras or audio recording at his concerts, so this is a bittersweet treat to hear. Hurry up and listen to this fun concert from the late soul icon before the internet police takes it down.
Listen to Prince's Final Concert at Atlanta's Fox Theatre