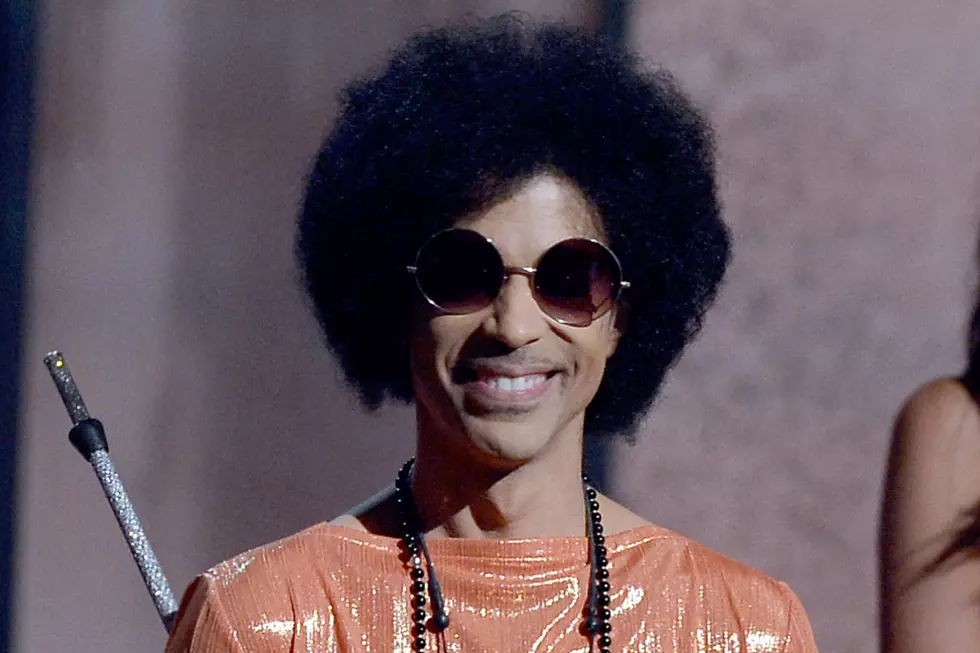 Prince Proves He's Alive and Well at Paisley Park Dance Party [PHOTO]
Kevork Djansezian, Getty Images
When news broke that Prince was hospitalized with the flu last Friday (April 15), many worried that the soul icon was in poor health. Not so. On Saturday (April 16), the Purple One invited his fans to a dance party his Paisley Park compound to prove to them that he is indeed alive and well.
According to the StarTribune.com, Prince didn't perform, however, he did addressed his medical scare last week with a cryptic response. "Wait a few days before you waste any prayers," he said of the media hype surrounding his medical emergency.
The 57-year-old singer also revealed to the 200 guests in attendance his brand new purple-colored Yamaha piano. Prince also brought out a matching purple guitar that was hand-made for him in Europe.
Apparently, the Minneapolis native can no longer play the guitar, so he's now learning how to play the piano, which explains his Piano and a Microphone Tour.
"I have to leave it in the case or I'll be tempted to play it," he told the audience. "I can't play the guitar at all these days so I can keep my mind on this [the solo piano] and get better."
Prince concluded his show-and-tell by giving concertgoers a rare treat. The legendary singer let fans listen for 30 minutes his live concert from his Atlanta show last week over the Paisley Park sound system.
The "Purple Rain" singer hopes to release a live album of one of the Atlanta concerts on his Piano and a Microphone Tour in the near future.
Photos were not allowed to be taken during his appearance, however, one sneaky fan was able to capture a pic of the Purple One showing off his new guitar. You can see it below.
We are happy to see that Prince is healthy and in good spirits. Keep on rocking the piano!