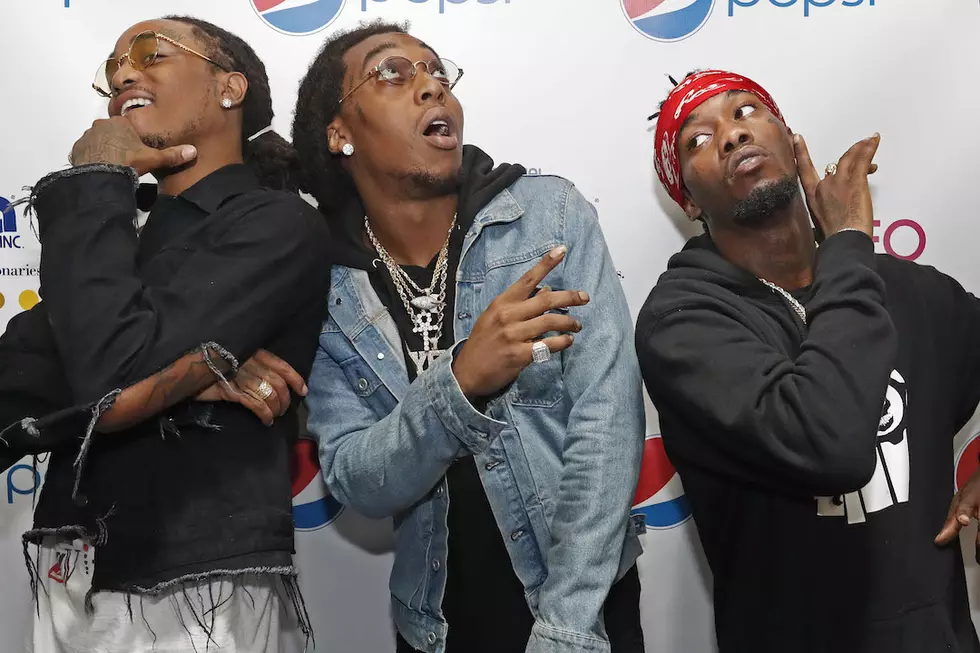 Petition Created Demanding Migos Perform at Super Bowl LI Halftime Show
Tyler Kaufman, Getty Images
Migos is on top of the world right now. The Atlanta trio just released their new album Culture and have a No. 1 hit song with "Bad and Boujee," but their devoted fans want more.
A petition has been created on Change.org demanding that Migos perform at the Super Bowl LI Halftime Show on Feb. 5 -- and for good reason. Since the Atlanta Falcons are playing against the New England Patriots in Houston, it's only right that ATL's trillest group gets the honor to rock the mic in the home state of the trill.
"Two of the TRILLEST hip hop communities under ONE ROOF," writes Justin Good who created the petition. "Your entertainment choices have to change RIGHT NOW."
Good even suggested that the pre-game festivities would feature performances from Rae Sremmurd, Gucci Mane, Goodie Mob, Ludacris, Young Jeezy and Young Thug. Lastly, Good wants André 3000 and Erykah Badu to sing the National Anthem. "By sing I mean hit Donald Trump with a FIRE 64 bars," he states.
Right now, over 27,000 people have signed the petition, and it will most likely reached the 35,000 signature goal in a couple of days.
Unfortunately, the NFL will probably not change their already scheduled halftime performer, which is pop superstar Lady Gaga. But nice try.
If you want to sign the petition to have Migos perform at the Super Bowl LI halftime show, head over to Change.org.