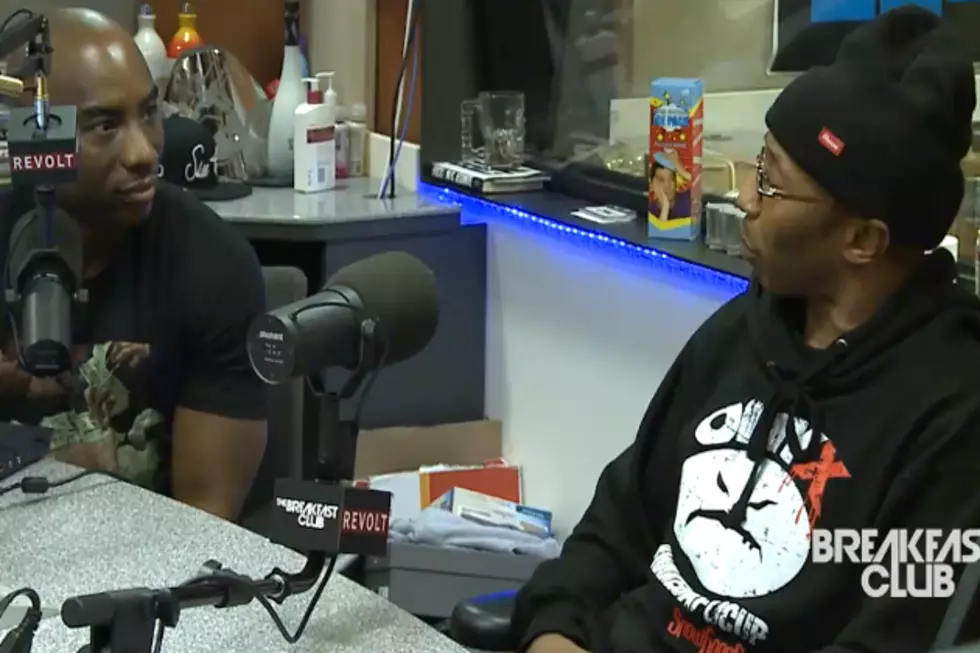 Onyx's Fredro Starr Screams On Charlamagne Tha God Over Brandy Comment
YouTube
Power 105's The Breakfast Club star Charlamagne Tha God got G-checked by Onyx's Fredro Starr when the group visited the station today (July 31) for throwback Thursdays.
It all started when Charlamagne brought up Starr's old video comment about him allegedly receiving oral sex from Brandy. The rapper-actor then screamed at the host about getting punched in the face by some street thugs in that now infamous YouTube video.
"Charlamagne, what happened when you got punched in the eye, B?" asked Starr. "I would have stopped the fight, especially if I was at my radio station...this your radio station." This your block, n----. You got ran off your own block. It's all good though. N---- get p---- sometimes."
Fredro then told the South Carolina native that since Power 105 doesn't play Onyx records anyway, he has nothing to lose. And just when things cooled down a bit, Fredro took off his glasses and got into Charlamagne's face.
"You can't do nothing, n----," the rapper barked, seemingly intimidating the radio host. "That's what I'm saying big man. My name is Fredro Starr. Do your Googles, n----. Whatever the f--- you gonna do, n----."
Later in the video the two shook hands and squashed things, but it was real intense for a moment. Even Sticky Fingaz barked at Charlamagne when he erroneously asked him why his deal with Dr. Dre's Aftermath Records didn't work out. The rapper was never on Aftermath.
Undoubtedly, this was one of the most intense interviews the Breakfast Club trio has ever encountered. Watch the spectacle above.
Watch Charlamagne Get Ambushed By Three Men